Recent Posts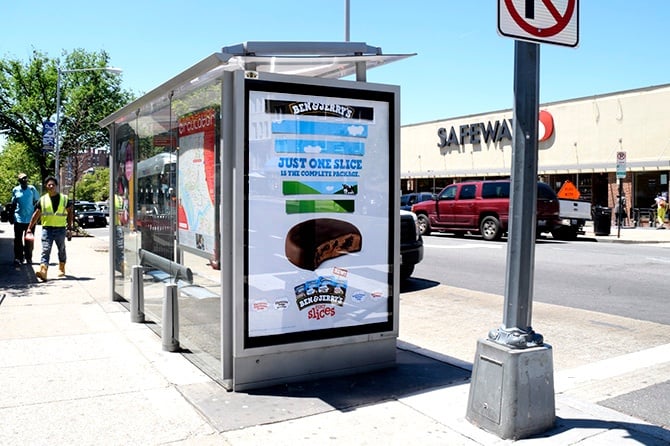 Soft-serve, on a cone, on a stick, in a cup, whipped cream, hot fudge, peanut butter cups, gummy bears, cookie dough, strawberries, sprinkles, maraschino cherries...Is your mouth watering yet? We're talking ice cream and all the deliciousness associated with our favorite food group. Ice cream is a comfort food that transcends time and brings Eddie Murphy's "The iiiiiccccccceeee creeammm man is comiiiing!" bit to mind, as the jingle instantly takes us back to childhood. And although many of us are year-long enthusiasts, even taking a scoop when it's snowing outside, the warmer weather brings on extra strong cravings.
As we reminisce about our love for ice cream, let us share the ways outdoor advertising keep brands paramount summer, spring, winter and fall, because ice cream is "always in good taste," just like this throwback billboard from 1948 clearly states, and we couldn't agree more.
Here are some ways brands are reaching ice cream lovers on the move.
With Proximity Targeting and Directional Signage
Capture taste buds in walking distance to the reward -- in this case, Ben & Jerry's. And hey there, stuck in traffic? Why not take an ice cream detour, it will definitely lighten the mood.
Read More
Topics: Food & Beverages