Advertisers Tap into New Consumer Behaviors, Reaching Audiences Across All Screens & Along New Journeys
One of the behaviors arising from COVID-19 shelter-in-place orders was the uptick in time spent consuming content across all screens. According to Nielsen, Americans streamed 85% more minutes of video in March 2020 compared to March 2019. And experts suggest this is a habit that could continue after the crisis subsides.
And now, as shelter-in-place orders have lifted, and businesses continue to reopen, this insight into changed consumer behaviors opens the door for marketers who want to reach these audiences as they continue to re-emerge from lockdown, and, as they adopt new travel patterns to school, to work and beyond.
And in fact, travel patterns did change during COVID among a multitude of audience segments.
Clear Channel Outdoor's (CCO) research revealed that people who were out and about during the pandemic, either shopping or working, exercised more purposeful journeys in closer proximity to their homes during shelter-in-place orders. Moreover, the research revealed that for those brands who maintained, or pivoted their Out-of-Home (OOH) ad messaging, they netted a higher in-store visitation rate among consumers who saw their ads.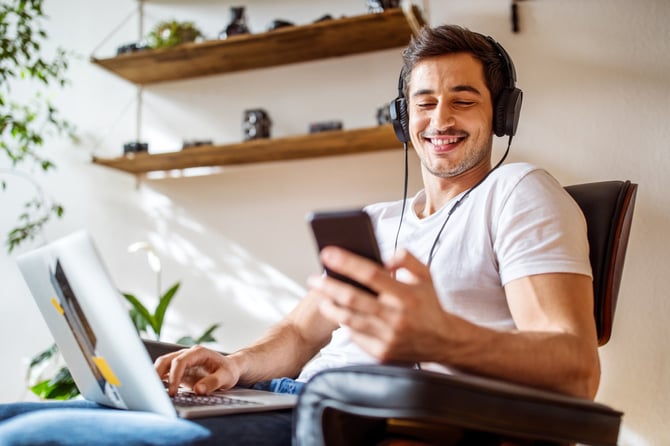 Looking ahead, brands and business owners will want to reconnect with consumers who haven't visited their stores in the last several months. Armed with the insights of changes in consumer travel, coupled with the increase in binge watching across devices, CCO and Tremor Video have brought to bear an innovative solution to help brands power their recovery as they reach and retarget these audiences.
And this new omnichannel technology, part of CCO's RADAR Connect®, allows advertisers to seamlessly amplify their OOH campaigns and deepen consumer engagement with targeted video ads across a variety of screens, including desktop, mobile, tablet and connected TV (CTV).
In addition, this coordinated OOH and all-screen video solution extends TV, digital or social video campaigns to reach consumers when, and where, they're ready to engage with brands and local businesses. This broadened CCO RADAR® capability also gives marketers detailed reporting on key digital video metrics allowing their brands to optimize future campaign performance and plan for their long-term recovery success.
In these uncertain times, every advertising dollar counts and being able to reach consumers throughout their newly charted customer journeys is critical to a brand's success. CCO RADAR's expanded capabilities provide brands with the visibility into these shifted movements so that they can continue to rebuild and recover.
Topics: OOH Capabilities, Technology, Innovation