Along Our Journey to Advance DEI in Our Workplace
When our nation was engulfed in one of the largest calls for social justice last year, employees all over the world felt compelled to speak up, prompting companies to reflect anew about how their corporate cultures were creating space for diversity, equity and inclusion (DEI) in ways that empower every employee to bring their best selves to work.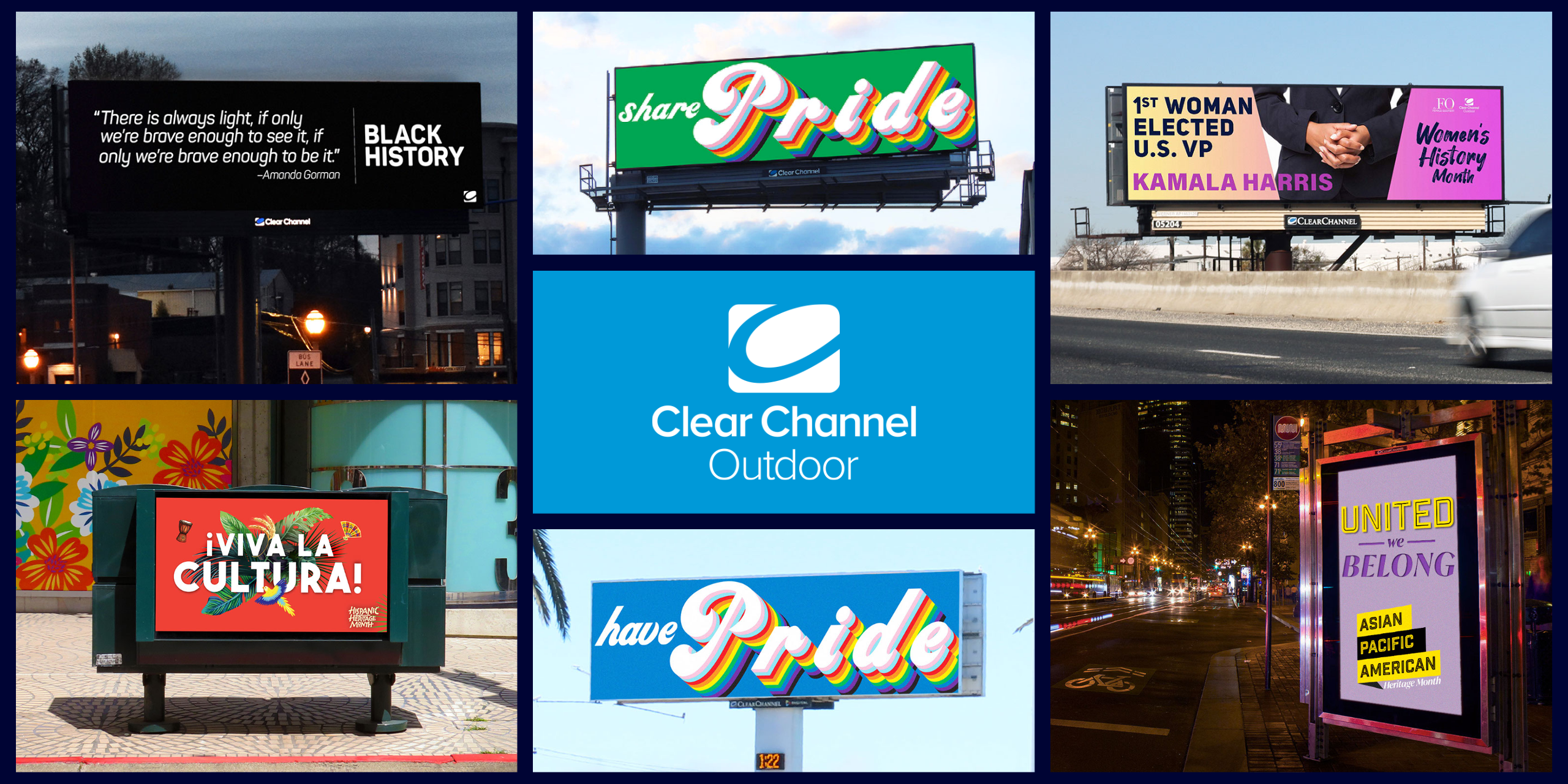 At Clear Channel Outdoor (CCO), we recognize the value that diverse backgrounds, diverse lived experiences and diverse ways of thinking create richer work environments, and ultimately, improve the business and creativity of our enterprise. We also recognize that while we have recently made some headway with our DEI initiatives, we still have a lot of work to do. Like many companies, we are on this journey with our employees to foster a more equitable workplace that celebrates talent and diversity of perspectives, life experiences and life circumstances. It's good for employees and it's good for business.
The Development of EDAC
At CCO, we have been building a roadmap of DEI initiatives to engage and support our employees in purposeful ways. Our efforts are led by our Executive Diversity Advisory Council (EDAC), which is composed of 12 company leaders who volunteered to help further CCO's DEI efforts. The EDAC's collective aim is to encourage employees to bring their authentic selves to work every day.
Since its inception, EDAC has advanced several key tactics that include:
Identifying and implementing training opportunities;
Forming subcommittees to explore and develop DEI initiatives across three dedicated pillars:

Workplace (how we work together);
Workforce (how we hire and develop our people); and
Marketplace (how we engage with our partners and communities).
We also developed and conducted a company-wide survey designed to reveal "what matters most to our employees," which EDAC is using to help prioritize its initiatives. Participation in the survey revealed some of the challenges that some of our employees contend with daily.
The survey's results illustrated that employees are concerned about their professional development and building a greater sense of community – both internally and externally.
Work is in Progress
While we are still a work in progress, we have already implemented a number of elements on our DEI agenda. Here's a snapshot of the initiatives currently in place:
A new DEI training program is currently available to all employees on an on-demand and optional basis. The training courses are only a few minutes each and are designed to boost team members' diversity intelligence, uncover implicit biases, and strengthen their diversity adaptability.
Community Events that support our participation, organization and sponsorship of select community activities, celebrations and events.
We introduced a new Career Development / Coaching initiative across the company to help strengthen the fabric of the entire organization by harnessing the power of our greatest assets: all of us as employees. This includes a pilot mentorship group where we've assigned mentors and mentees based on their selected pillar: career development and advancement, hard/tangible skills or soft skills.
We created company-sponsored Employee Resource Groups (or ERGs; also known as affinity groups). ERGs foster camaraderie among those who share the group's characteristics and their allies. And at CCO, we call these "F.A.C.E.S," which stands for Forging Allyship, Cultural Equity and Support. The mission of F.A.C.E.S is to provide a safe, welcoming, and supportive environment to empower employees across a broad spectrum of groups to fearlessly address their unique needs and perspectives.
So far, we've launched one F.A.C.E.S group for "BIPOC (Black, Indigenous, and People of Color)." Open to every CCO employee, this group is employee-led and exists as a resource to advance the community's common interests, further strengthening our inclusive company culture within a safe environment. We believe that diversity, equity and allyship is how we unleash the power of inclusion across our workforce. Over the last few months, a committee of about 15 volunteers in different roles across the company have been working together to build out our approach to ERGs at CCO.
These are just a few examples of how we are working toward building a more equitable workplace. We are proud of the journey we have embarked on with our employees, look forward to advancing our DEI initiatives even further, and are excited about continuing our work to create an even more inclusive workplace where everyone can thrive.
Topics: Diversity & Inclusion