QSR Billboards Entice Hungry Commuters & Backseat Drivers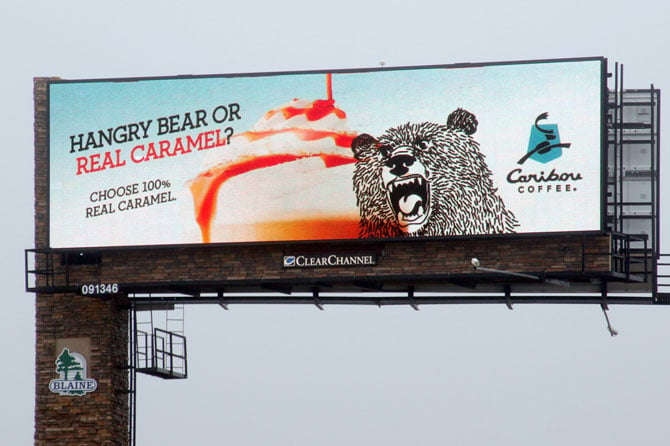 The average adult decides what they're going to eat an hour before. For others in go-go-go mode the choice isn't made until the HANGRY sets in, and they can't tell if the growling they hear is an imminent thunderstorm or their stomachs. Thankfully, out-of-home reminders appear and provide fast suggestions for nourishment in a sea of commuter traffic and amidst daily to-do lists that seem to be forever growing.
With millions of Americans soon to embark on summer road trips, there's never been a better time to invest QSR marketing dollars into an un-skippable, outdoor campaign. Here's how to make your brand messaging connect with hungry consumers in the right place at the right time:
Drive Visits By Featuring New Items and Specials

There's something to be said for being the first to try a new menu item and being that source of insider knowledge for colleagues, family and friends. "Hey Bob, did you try Dunkin's new caramel chocoholic donut?" asks Steve as his sugar rush makes his head hit the ceiling. And who can forget McDonald's Szechuan sauce, inspired by Rick and Morty. Middle schoolers weren't the only ones on the hunt!
Use this natural human curiosity to promote new QSR menu items and special deals with bold creative positioned in heavily trafficked areas. If a 14' tall hamburger doesn't grab a consumer's attention, neither will a meteor.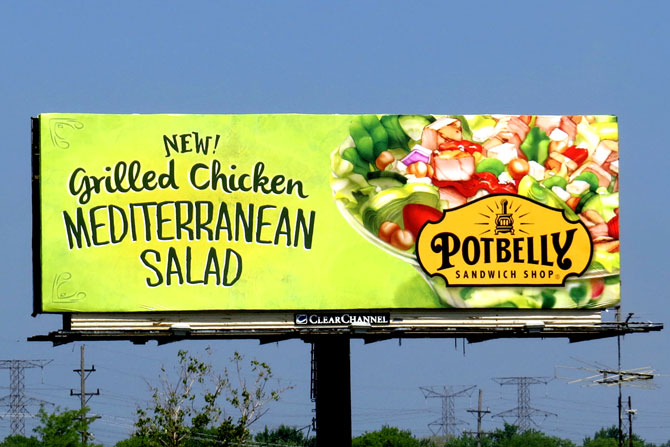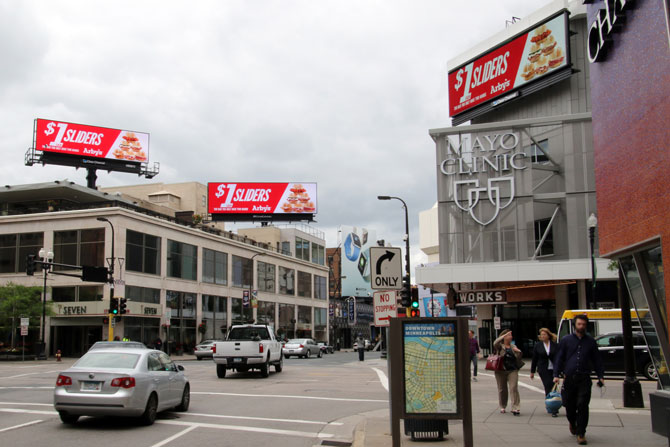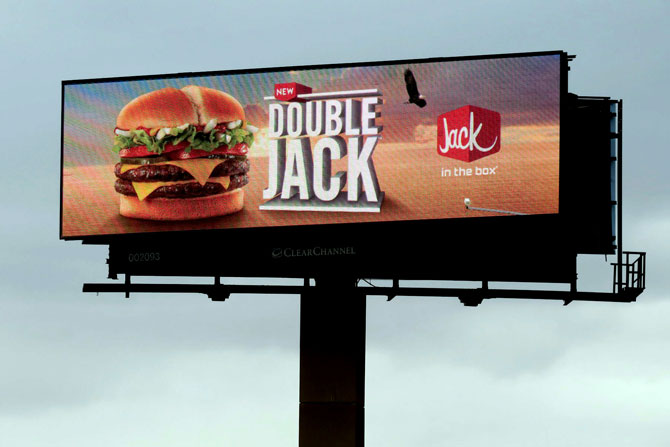 Since QSR is about providing convenience, promoting a new store location is likely to elicit cheers from anyone looking for a spot just a little bit closer to home. New Yorkers are still talking about when Chic-fil-A arrived in the Big Apple...and then Carl's Jr. also planted a flag in the ground: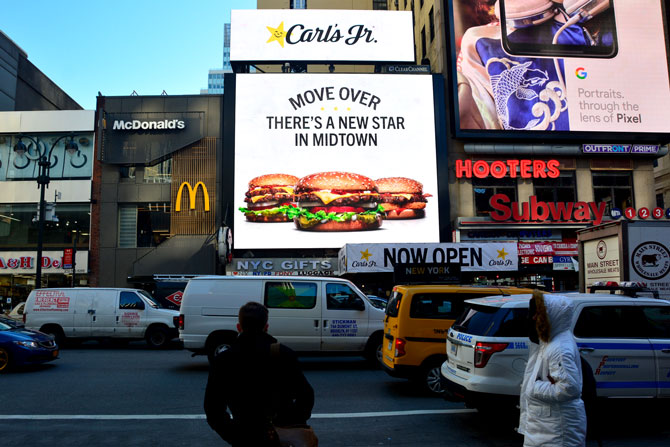 Set Your Brand Apart From the Competition

The outdoor canvas comes to life with 3D extensions, bold copy and can't miss creative, and makes fast food even more fun! These cows know how to turn heads: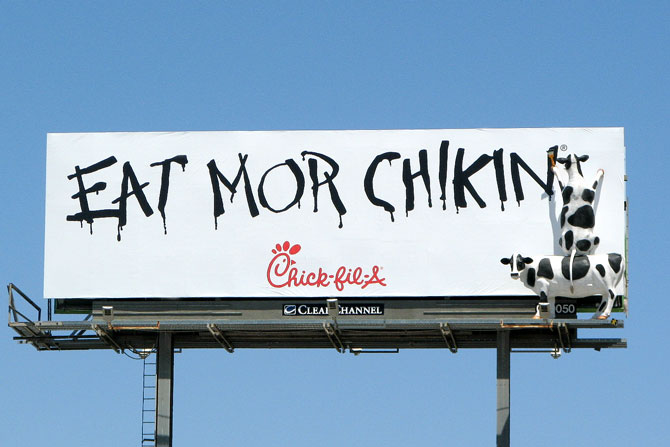 Some brands are just cheesy (in a mouth-watering way), and Panera takes the bread for that, while Qdoba states the obvious -- "Resistance is Futile":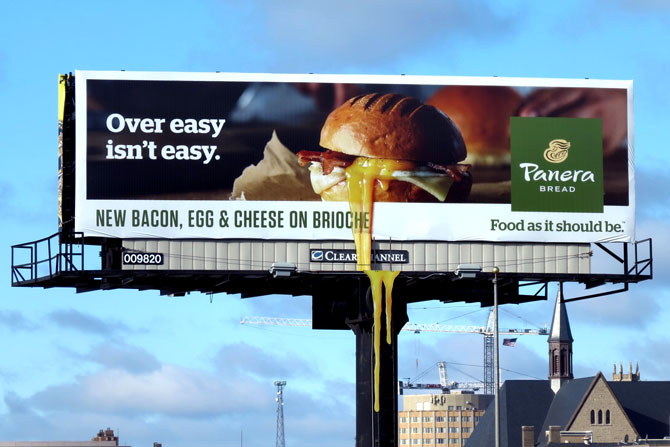 Promote Online Ordering & Integrate Mobile

With the rise of delivery service, there's an App for that. And to those who still wait in line for Starbucks (while 10 other people run in and scoop up their cold brew), there's an App for that, too. Get in on the action and add mobile to your outdoor campaign. Use OOH retargeting to fence your billboards, use location targeting to fence your franchises, and use audience targeting to fill in the gaps.
OOH and mobile work better together. 95% of smartphone users conduct restaurant searches and as mentioned, 76% of adults decide where to eat less than an hour before. Catch them on the move with engaging, mouth-watering creative.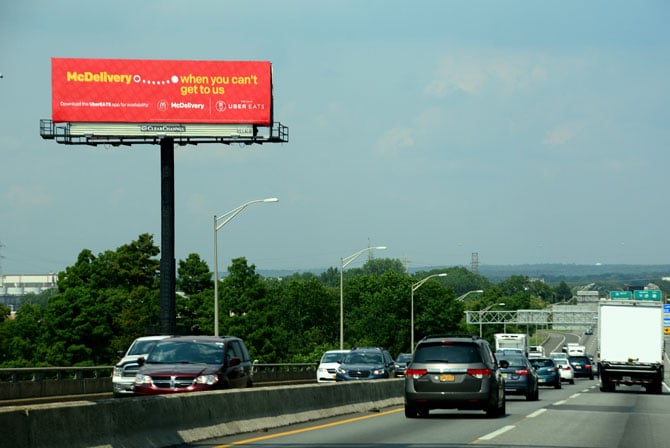 Direct Traffic To Your Establishment

And the old faithful of out-of-home advertising -- the directional billboard. This type of outdoor advertising is not only contextually relevant, but a literal lifesaver when backseat drivers are so hungry they begin chewing on the armrest!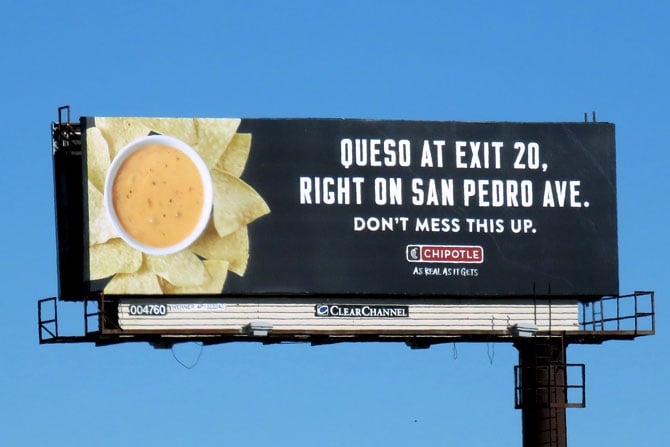 There are over 200,000 fast food restaurants in the United States and it is estimated that 50 million Americans eat at one of them every single day. Use out-of-home to influence consumers in key moments that matter during their decision making process. Clear Channel Outdoor has creative, data-driven solutions to help your brands remain competitive by targeting your desired consumers.
Sources: GroundTruth Reports; CCO QSR Perk Study 2017.

Topics: Food & Beverages, Digital Billboards, Seasonal