Outdoor Advertising Drives Holiday Shoppers to Retail
While commuters sit in traffic, brainstorming a gift that will wow family and not be stashed to the side "return pile," out-of-home ads deliver. They deliver ideas, they deliver entertainment and they drive to retail.
Deloitte said it expects retailers to see holiday sales growth of as much as 4.5 percent, with ecommerce sales expected to increase 18 to 21 percent during the 2017 holiday season. Digital sales climbed 14.3 percent in 2016.
Here's something else to keep in mind: 68% of shoppers are exposed to outdoor ads in the same half hour of purchase – higher than any other media*. Smart brands use billboards to place their messaging in the path of holiday shoppers, see below for their bold tactics.
---------------------------------------------------------------------------------------------
One-Stop Shopping
With running "To Do" lists longer than Santa's, big box retailers know the advantage they offer consumers - the ability to buy it all under one roof. The convenience of being able to grab milk, socks, and a holiday present for one's assistant in a single trip is super-convenient. And a special sale will add to the holiday cheer: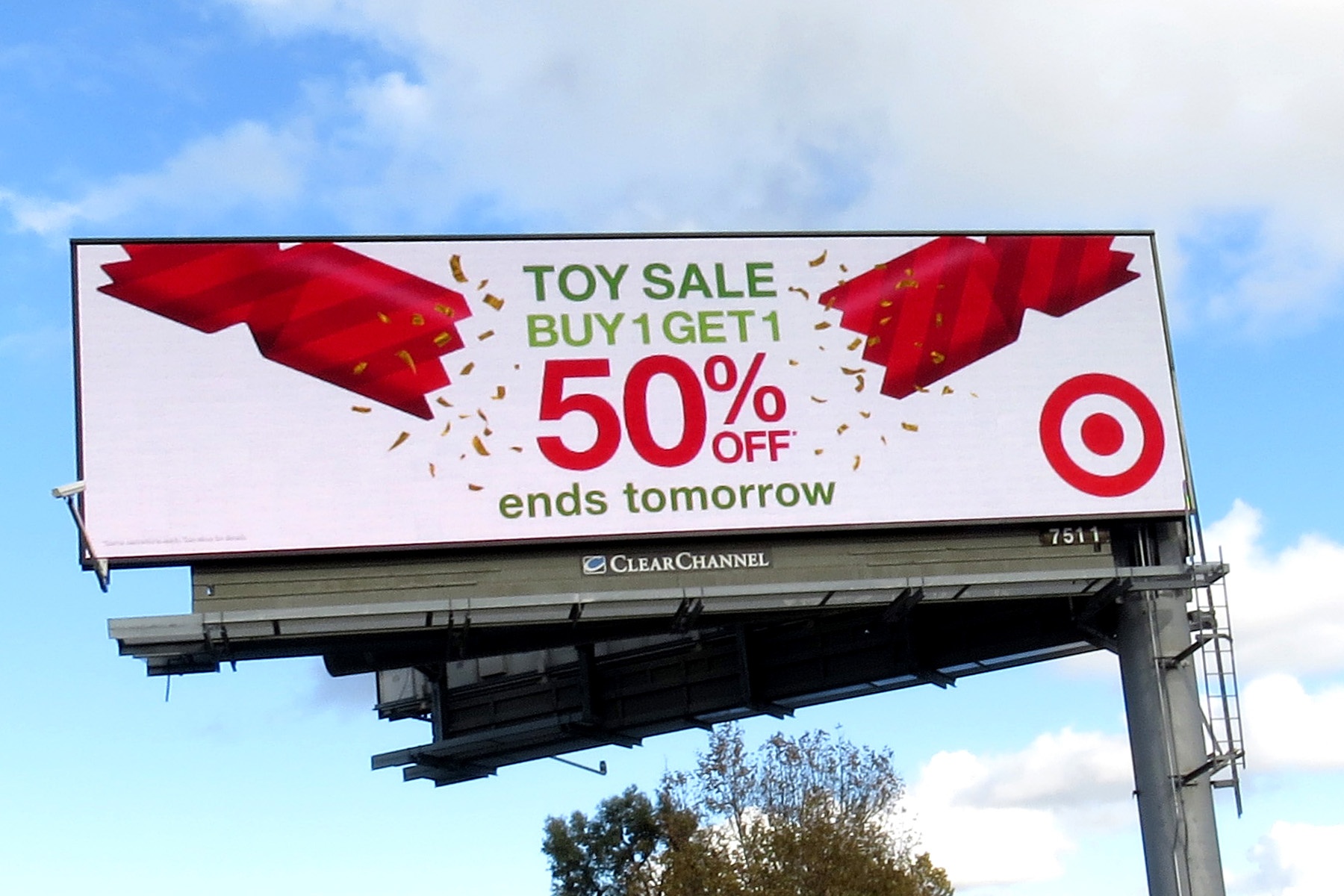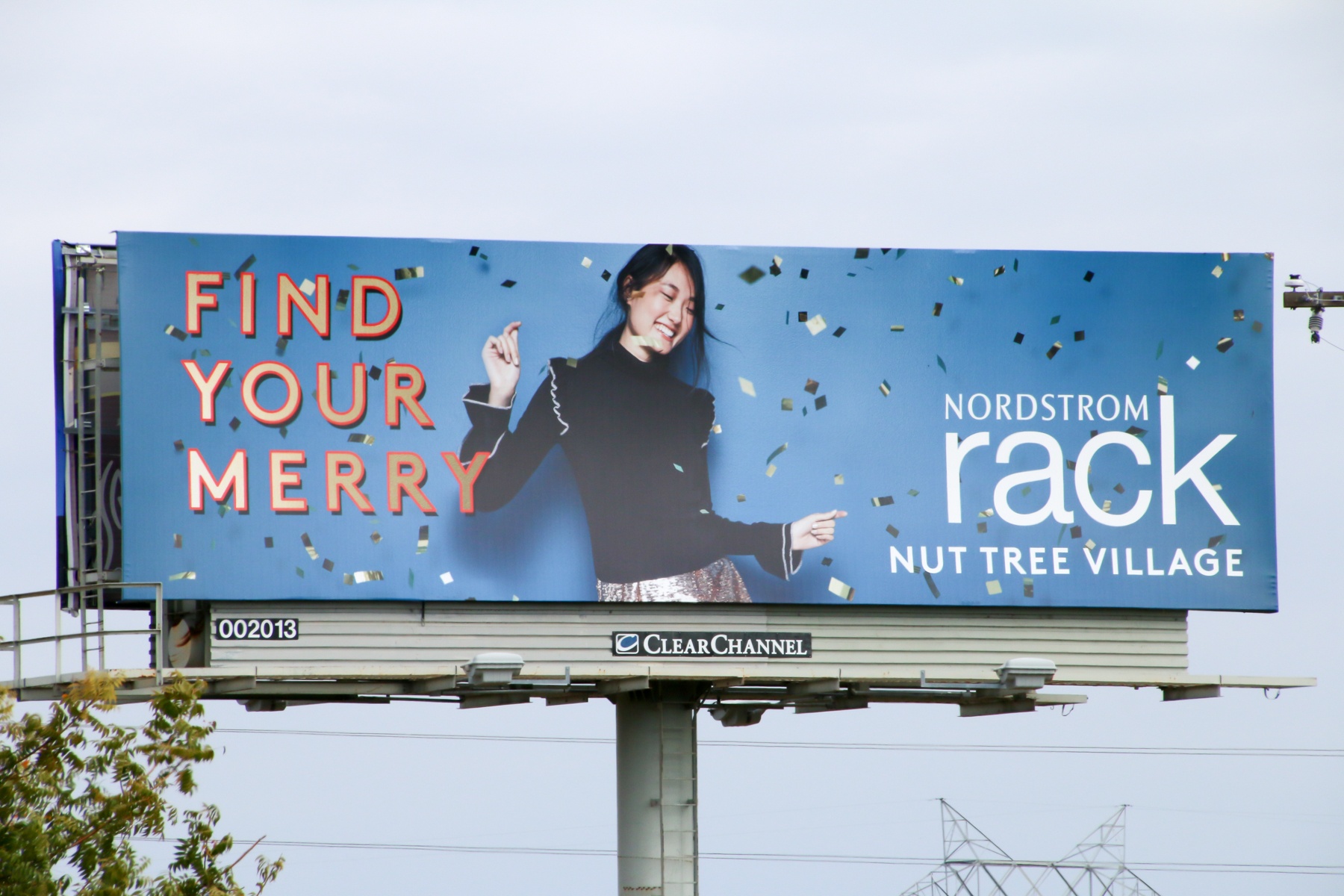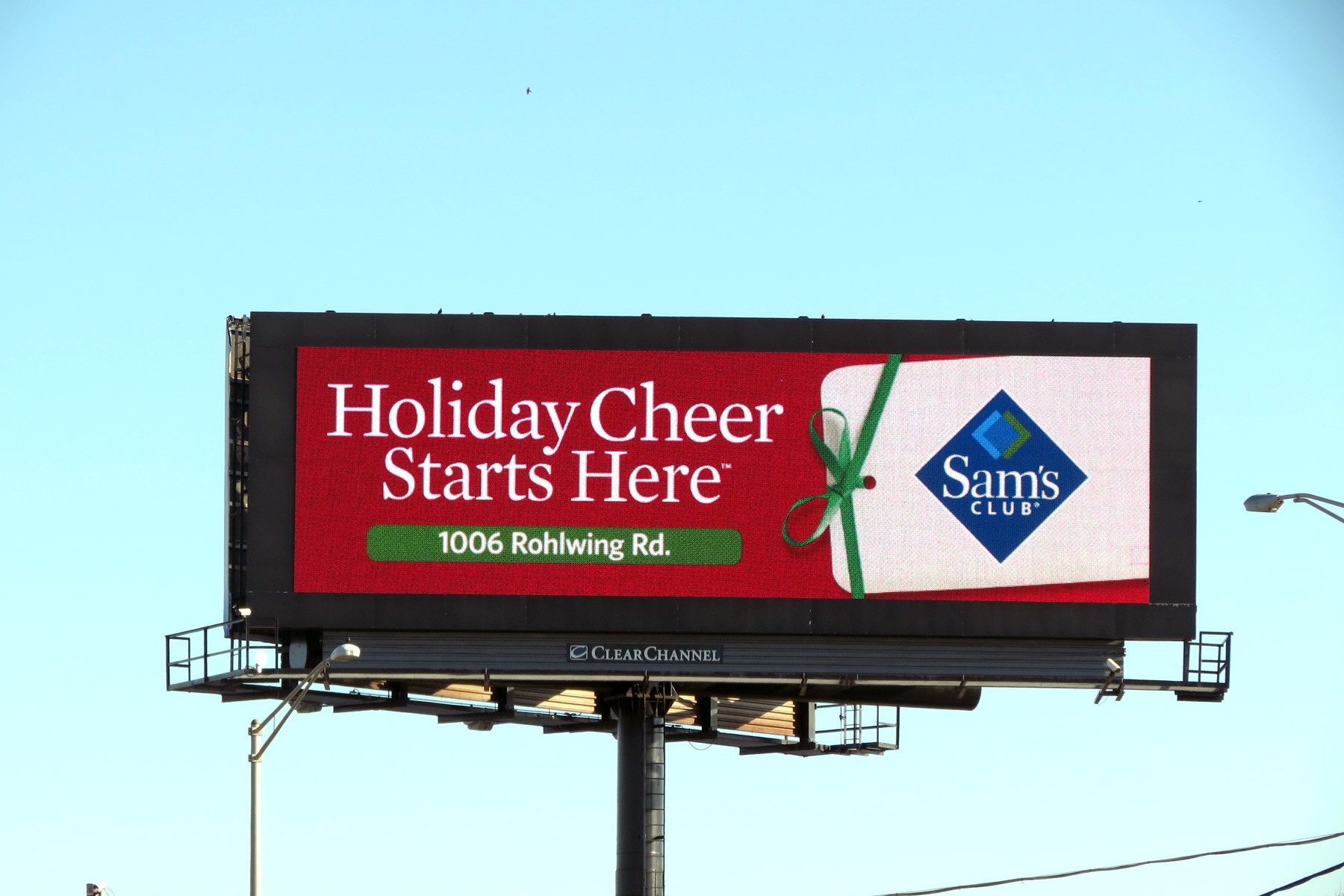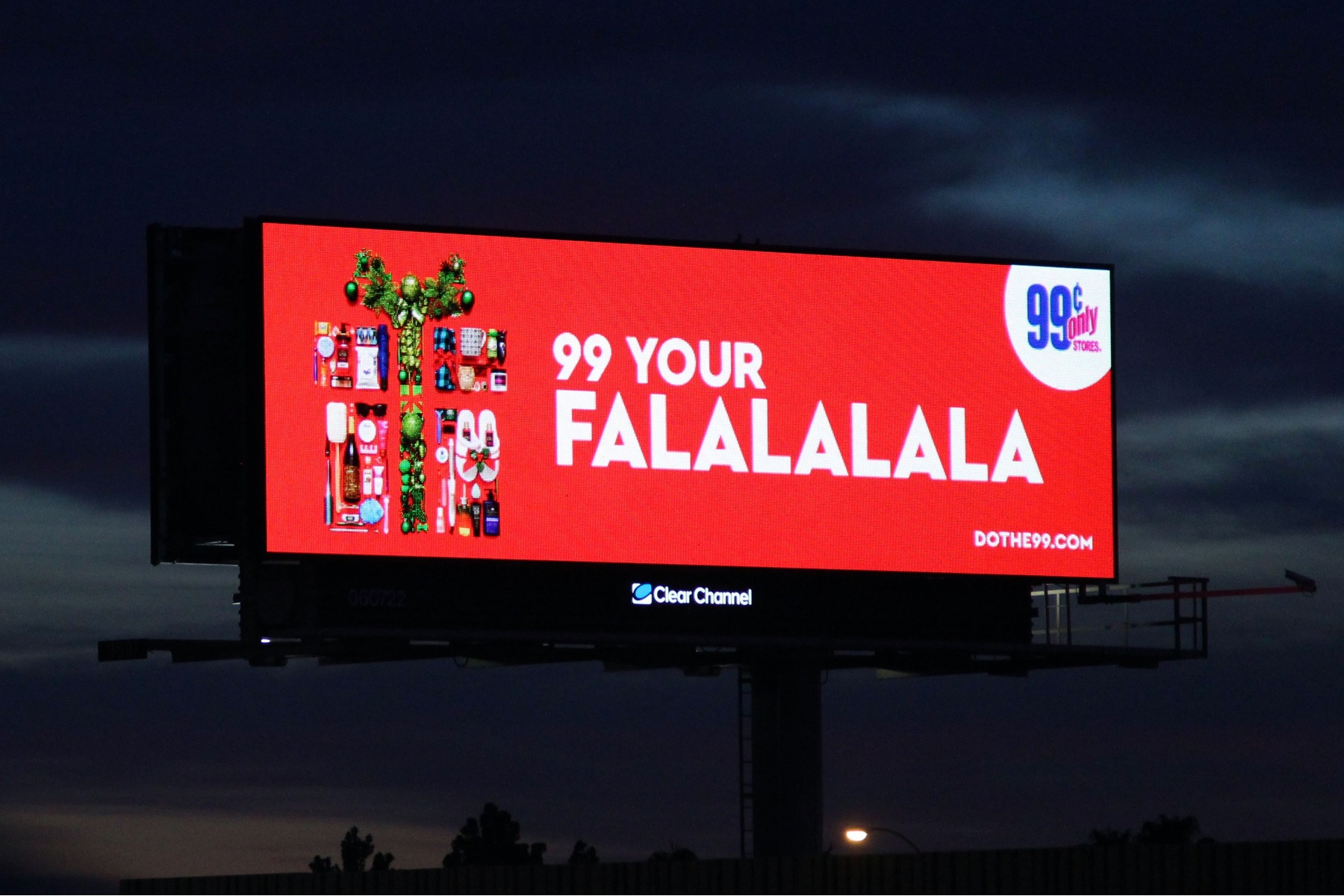 Promoting Unique Gifts
Some gift-givers take their duties very seriously, and like to be known for wrapping up the unexpected and receiving a genuine smile from their recipients. This is where local retailers excel in attracting foot traffic with their unique wares, like Orlando's Artegon Marketplace. Check it out: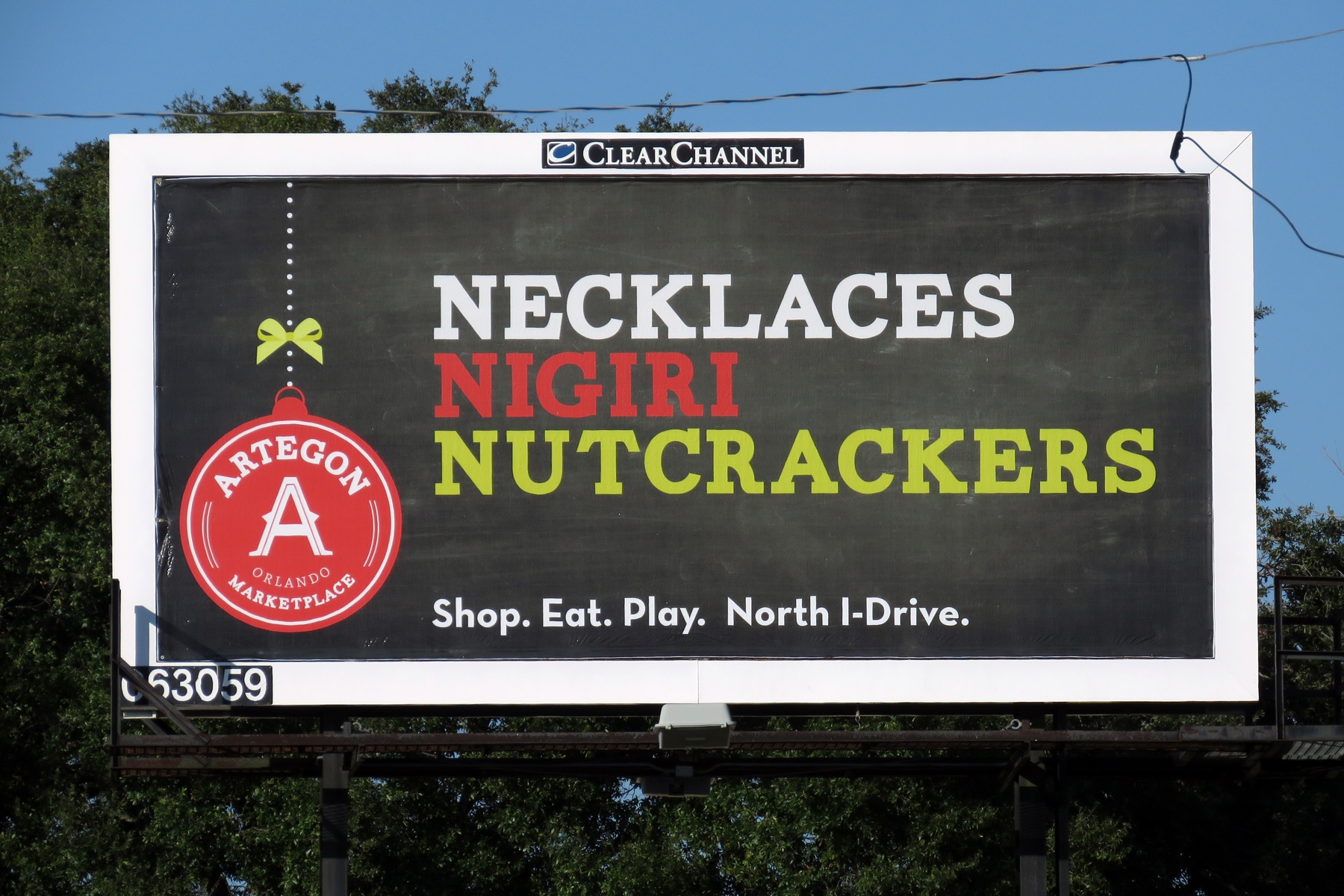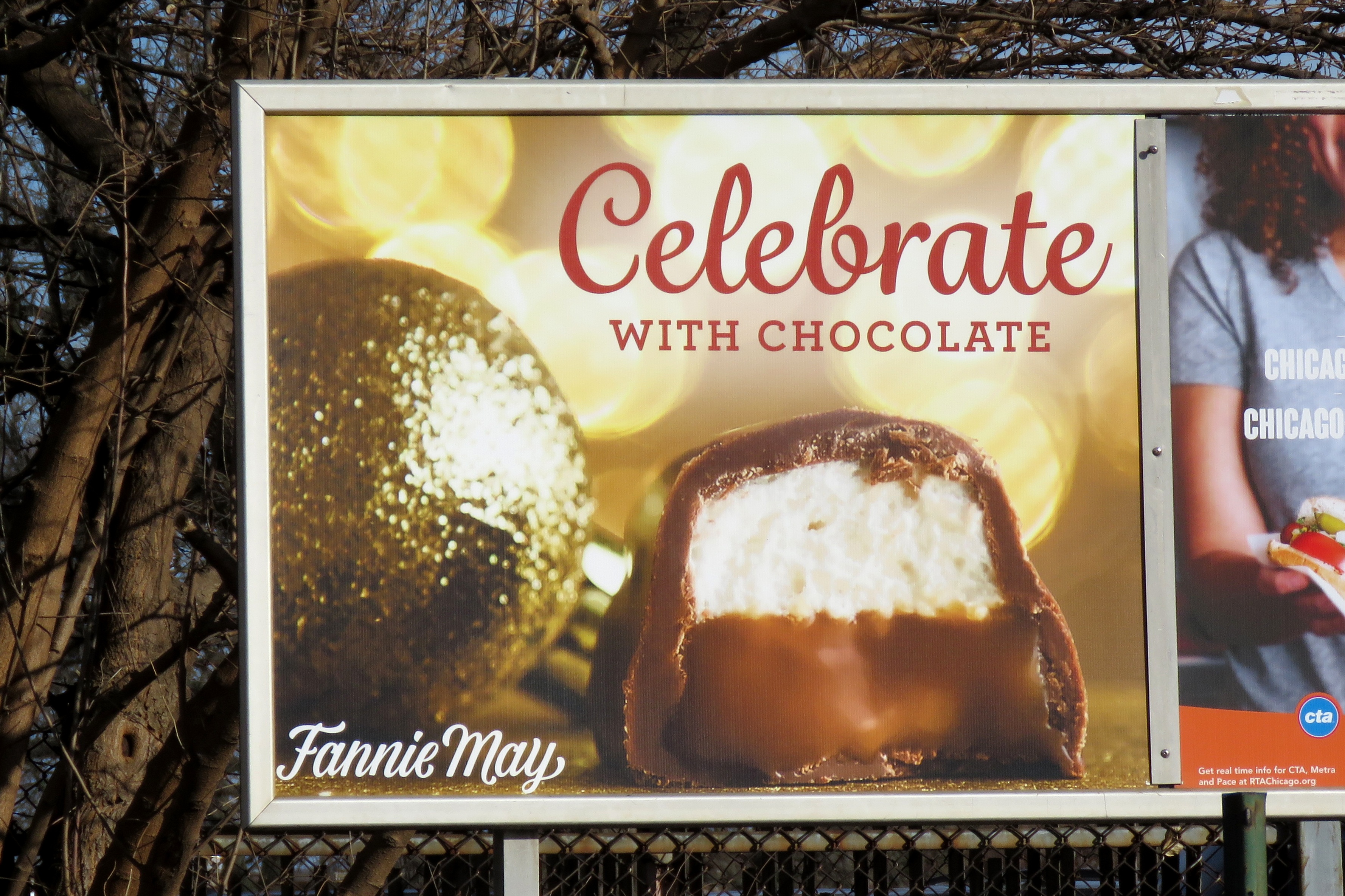 Hydrating Shoppers

Retailers know holidays shoppers need fuel to carry all those shopping bags, and that among the kids, spouses and friends in tow -- someone is always "STAARRRVin" or on a mission to find the closest restroom. Dunkin' Donuts and other local franchises are happy to offer respite to those in need: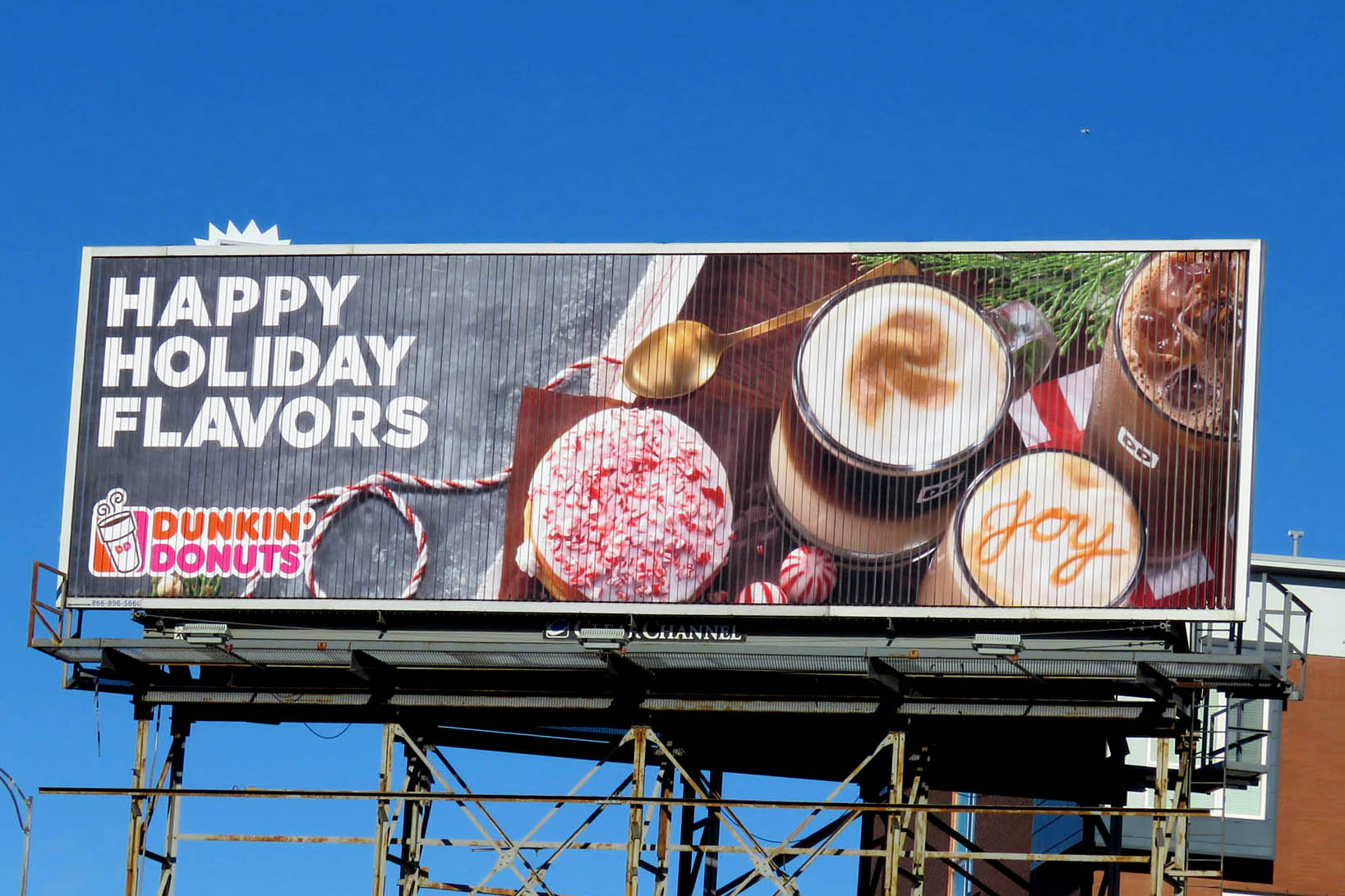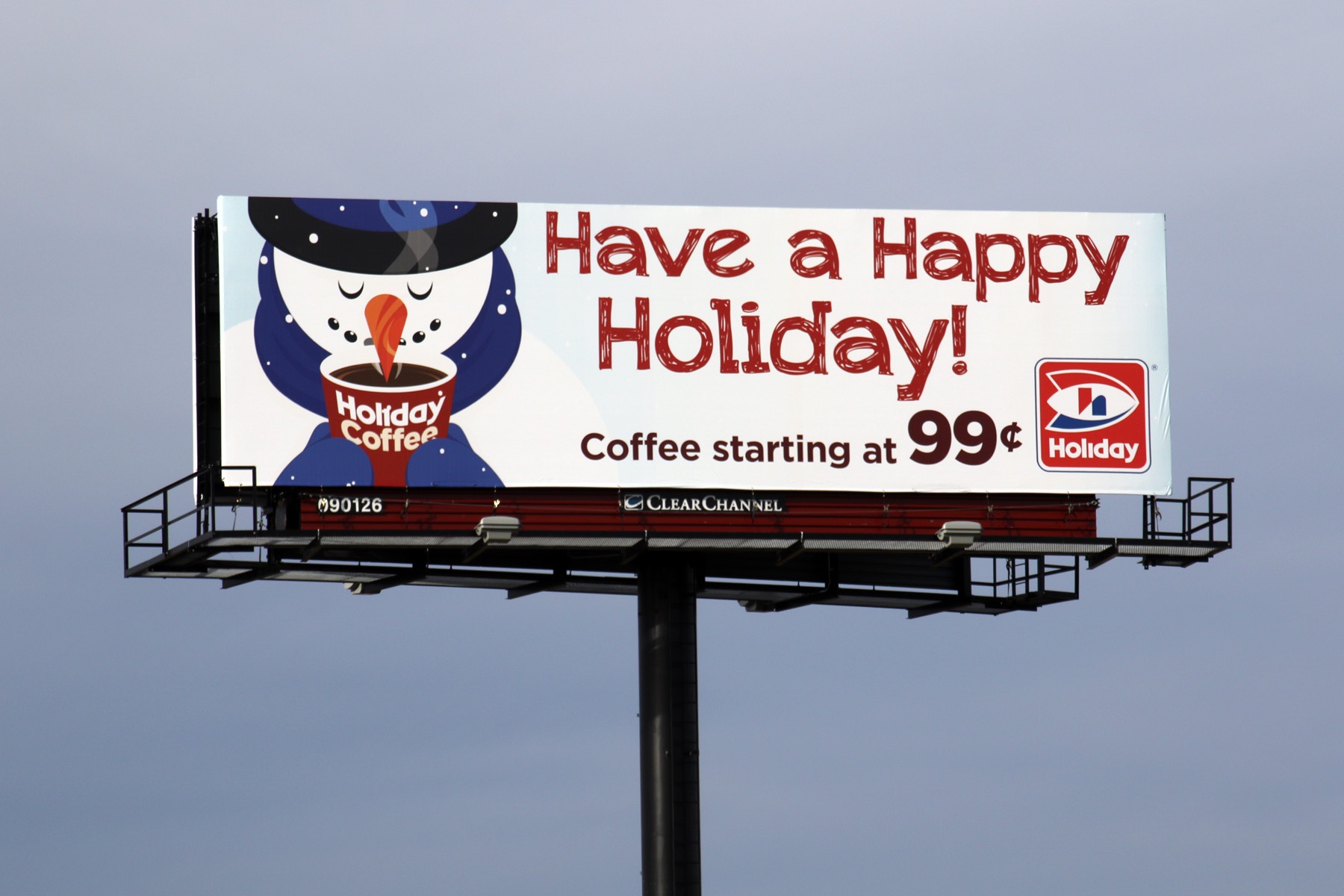 The Reliable Holiday Gift Card
Some consumers prefer not to play mind-reader when it comes to gifting, and let their recipient choose their own present by slipping their fave a holiday card with a slice of plastic heaven inside: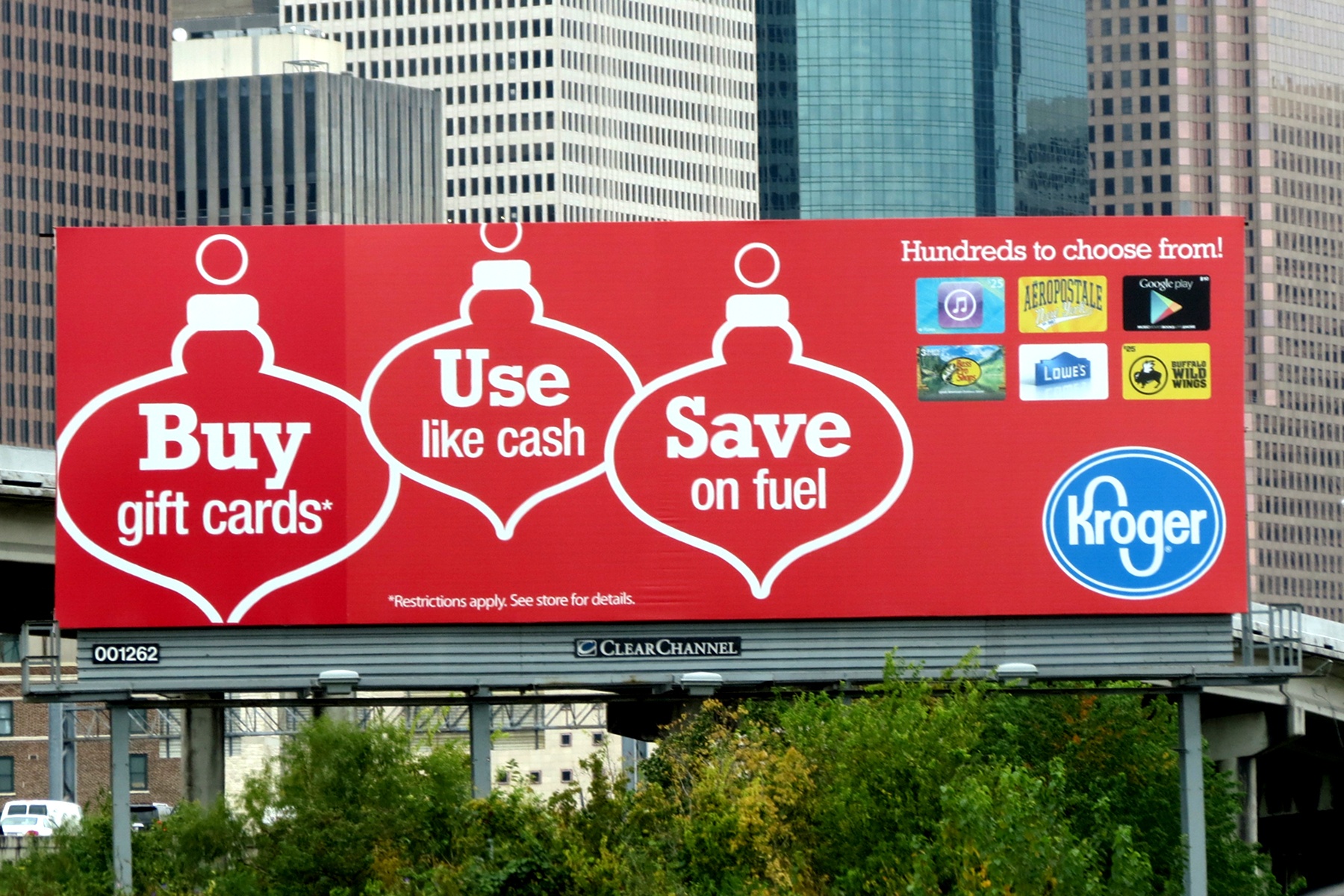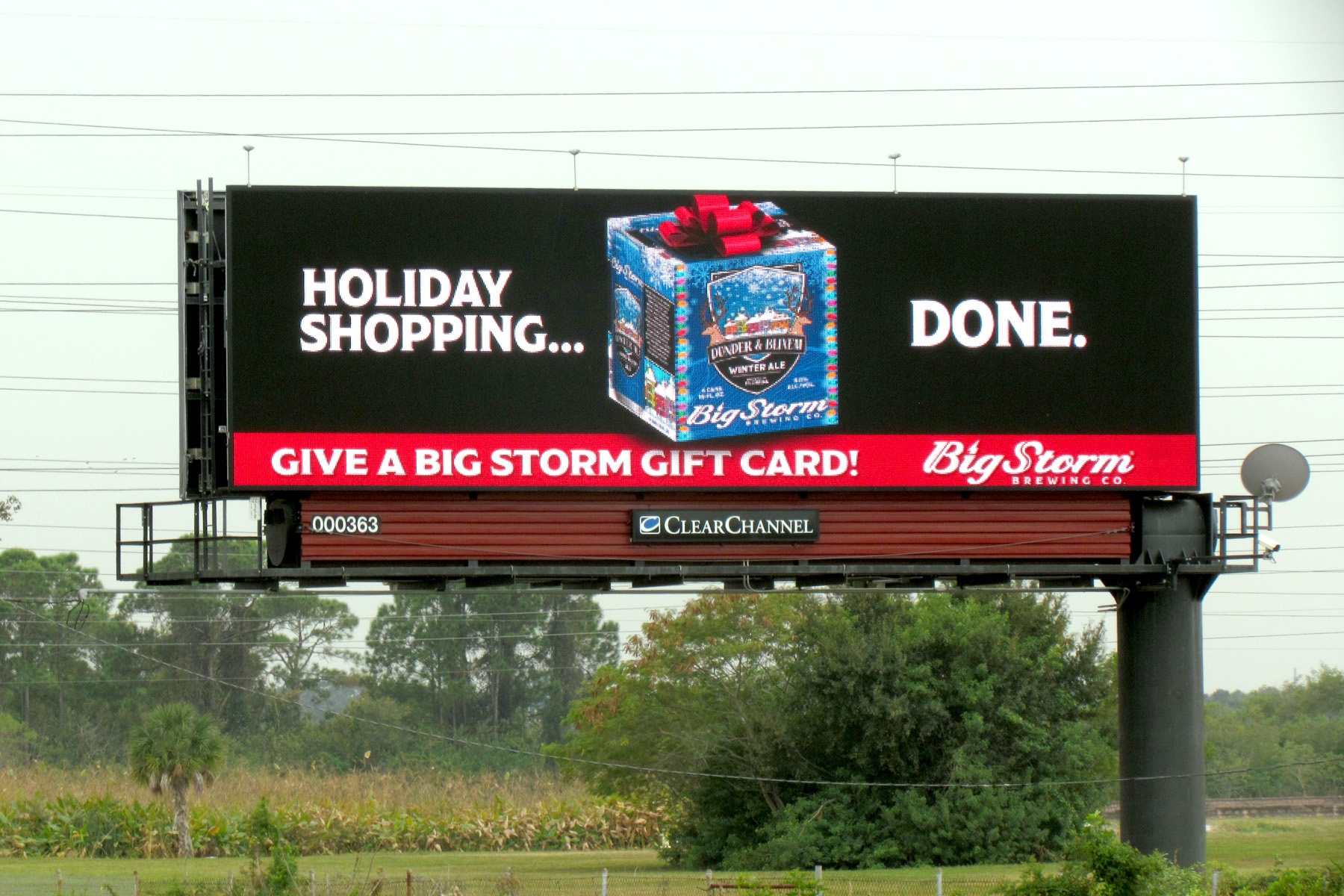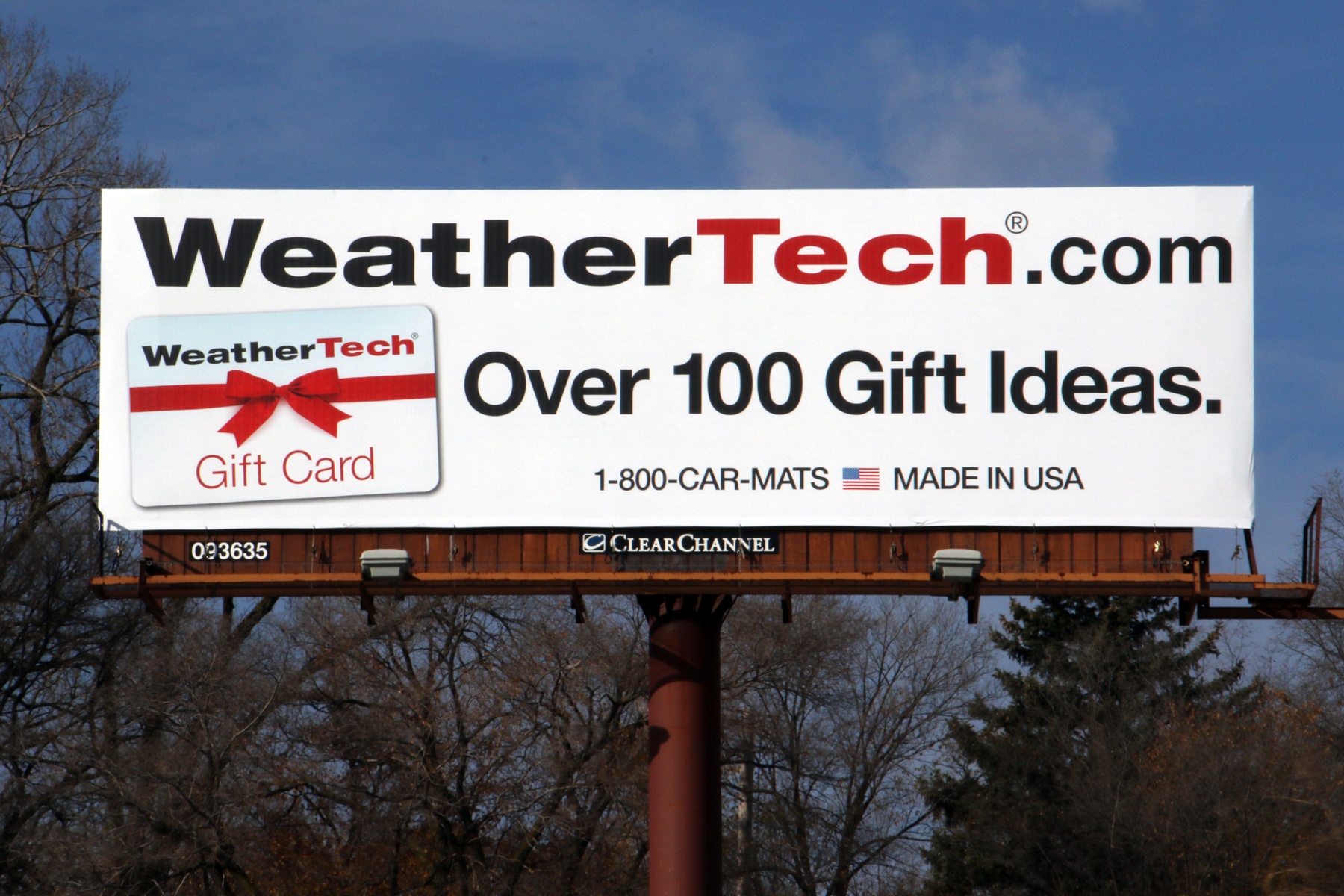 Shopping From Anywhere with NO Lines
To avoid navigating crowded parking lots, long lines and a scurry for that last pair of size 11 running shoes, savvy, online shoppers do it all -- right from their desktop. Some are even mobile shopping while they're waiting on line. Here's an example of online retailers reaching out to the keyboard wizards who love filling up their online shopping carts: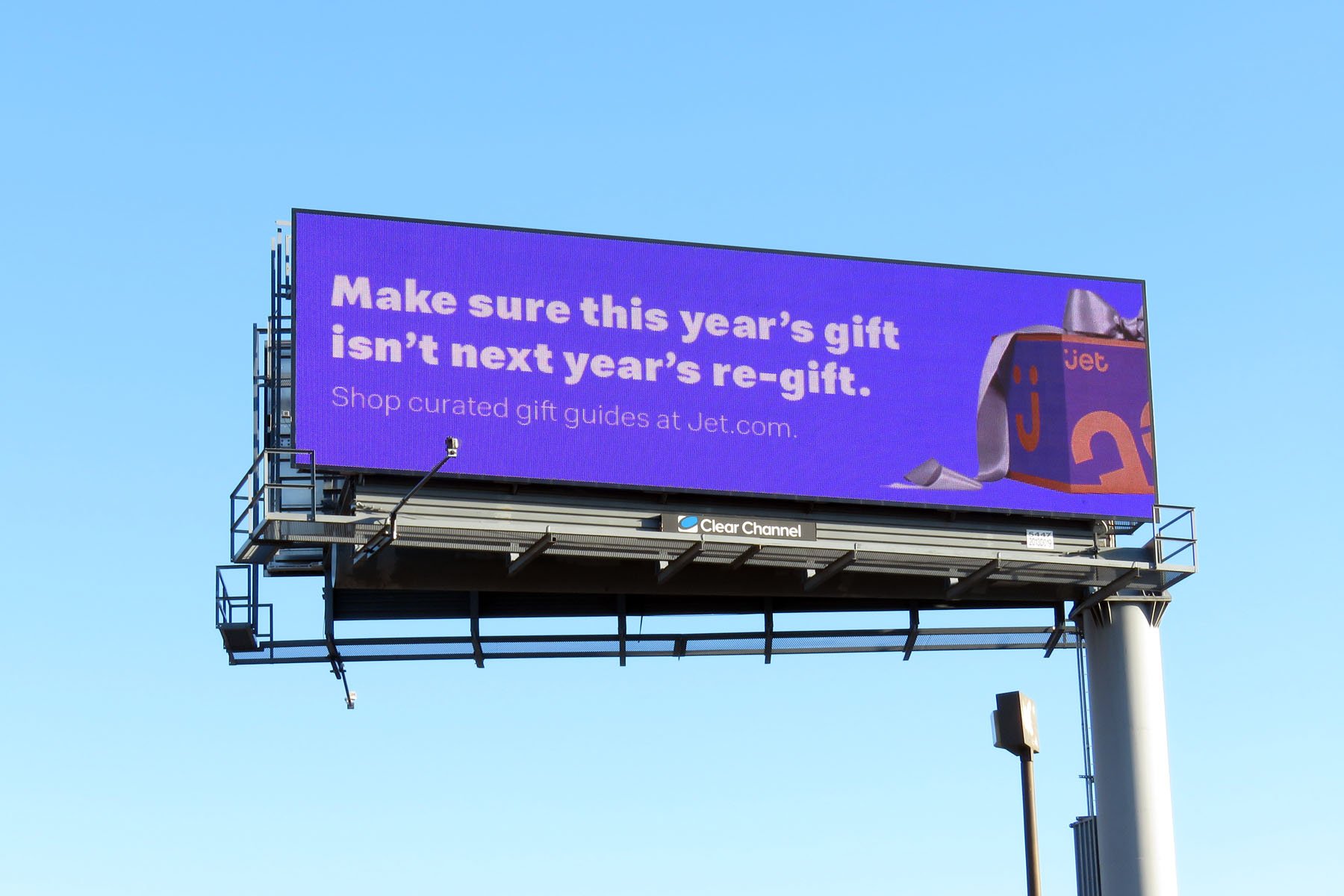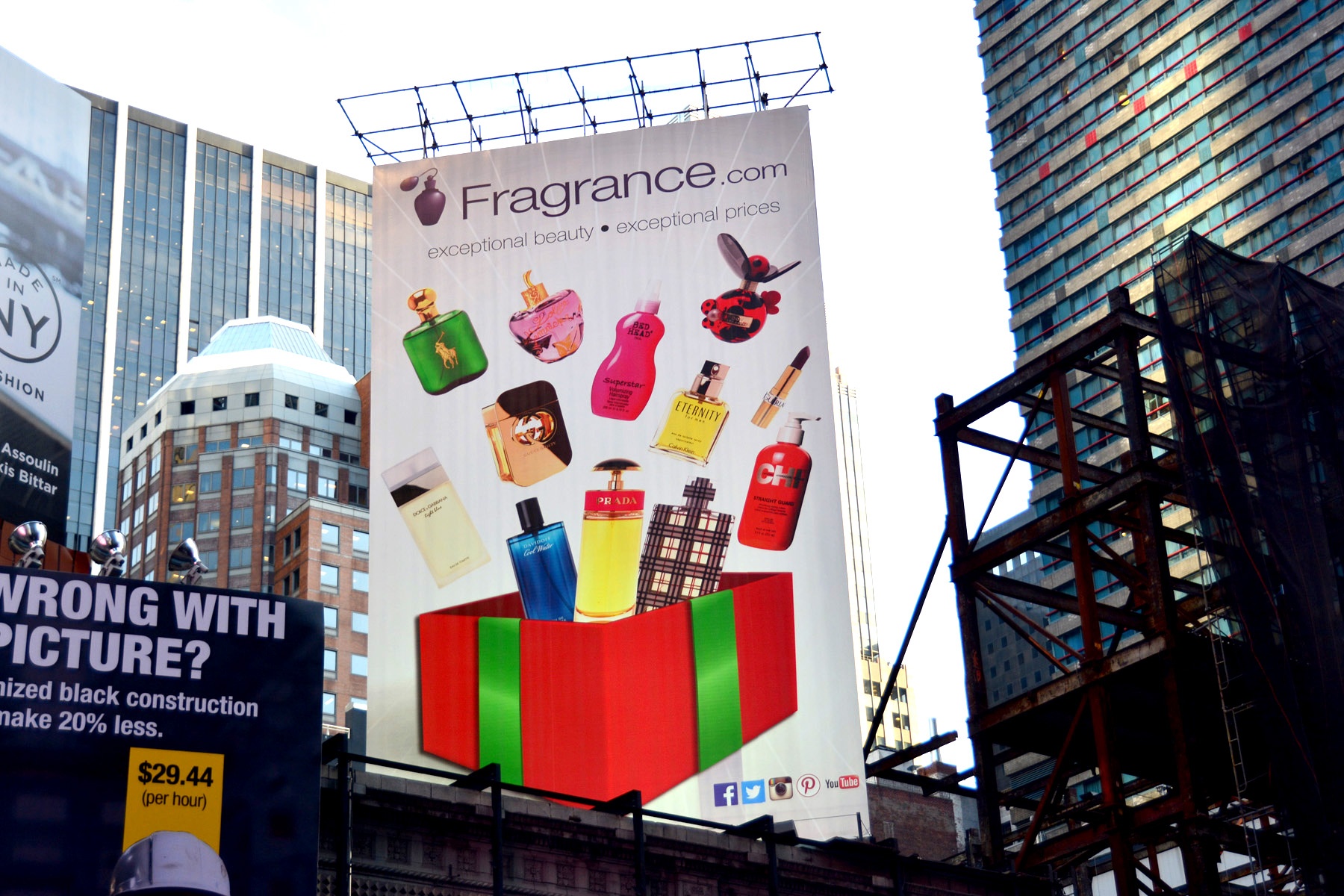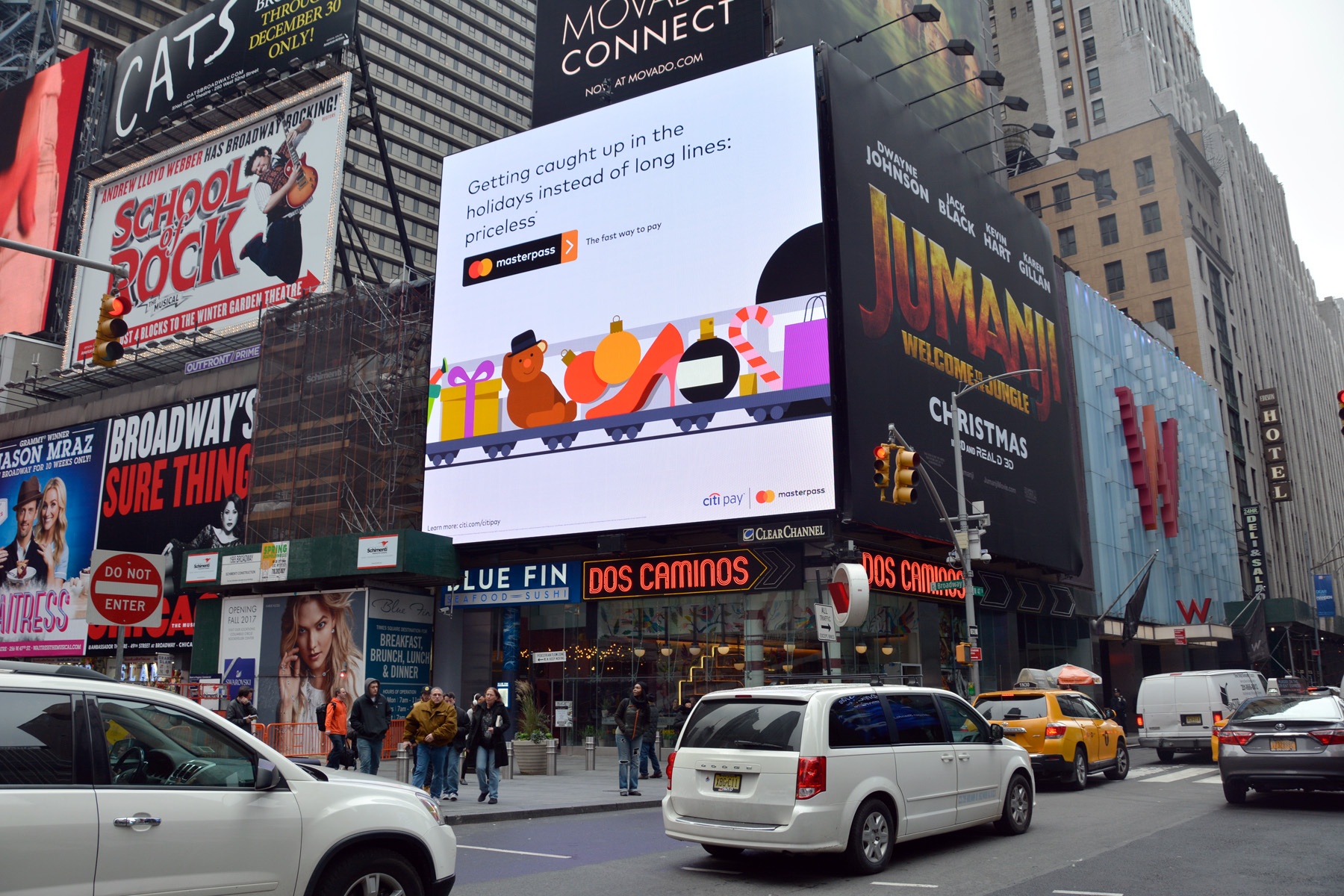 From all of us at Clear Channel Outdoor, wishing you and yours a happy, safe holiday season. Thank you for your business and we look forward to creating more bold, engaging and measurable campaigns for your brands in 2018!

Contact us to start planning.
* SOURCES: 2015 RealityMine; CNBC: https://www.cnbc.com/2017/09/19/early-forecast-calls-for-stronger-holiday-season-for-retailers.html