10 Ways to Promote Home Improvement Solutions with OOH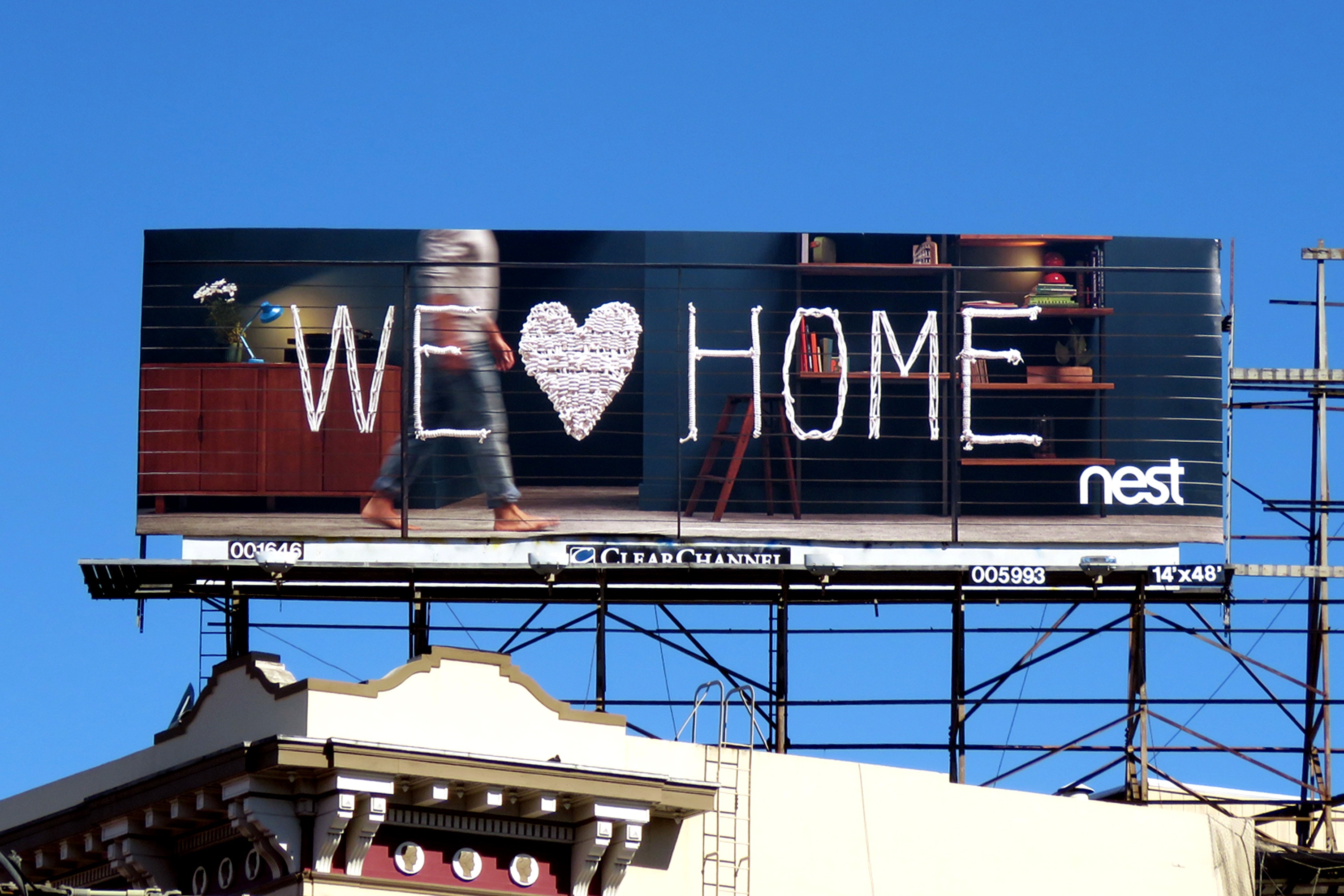 Besides warmer weather and lighter skies, spring brings tax refunds helping to cushion the expense of improvements, and with an improved housing market, the remodeling and home-repair industry is expected to gain steam. Home improvement retail sales in the United States reached $394.6 billion in 2018, while homeowner expenditures on improvements and repairs rose 5.3 percent to approach $340 billion.
Owners will spend more on home upgrades, replacements and routine maintenance as remodeling activity continues to be encouraged by rising home values and tightening for-sale inventory.
Here are ten tactics to effectively use OOH to attract consumer attention and drive sales in the home improvement and services category:
#1: USE CREATIVE EMBELLISHMENTS TO INCREASE ENGAGEMENT

This 3D centipede is a showstopper. The creepy-crawlies will make any homeowner question their current pest control measures, beyond throwing a shoe at said insect invader. It's a visual that will stay with them long after the drive, boosting ad recall.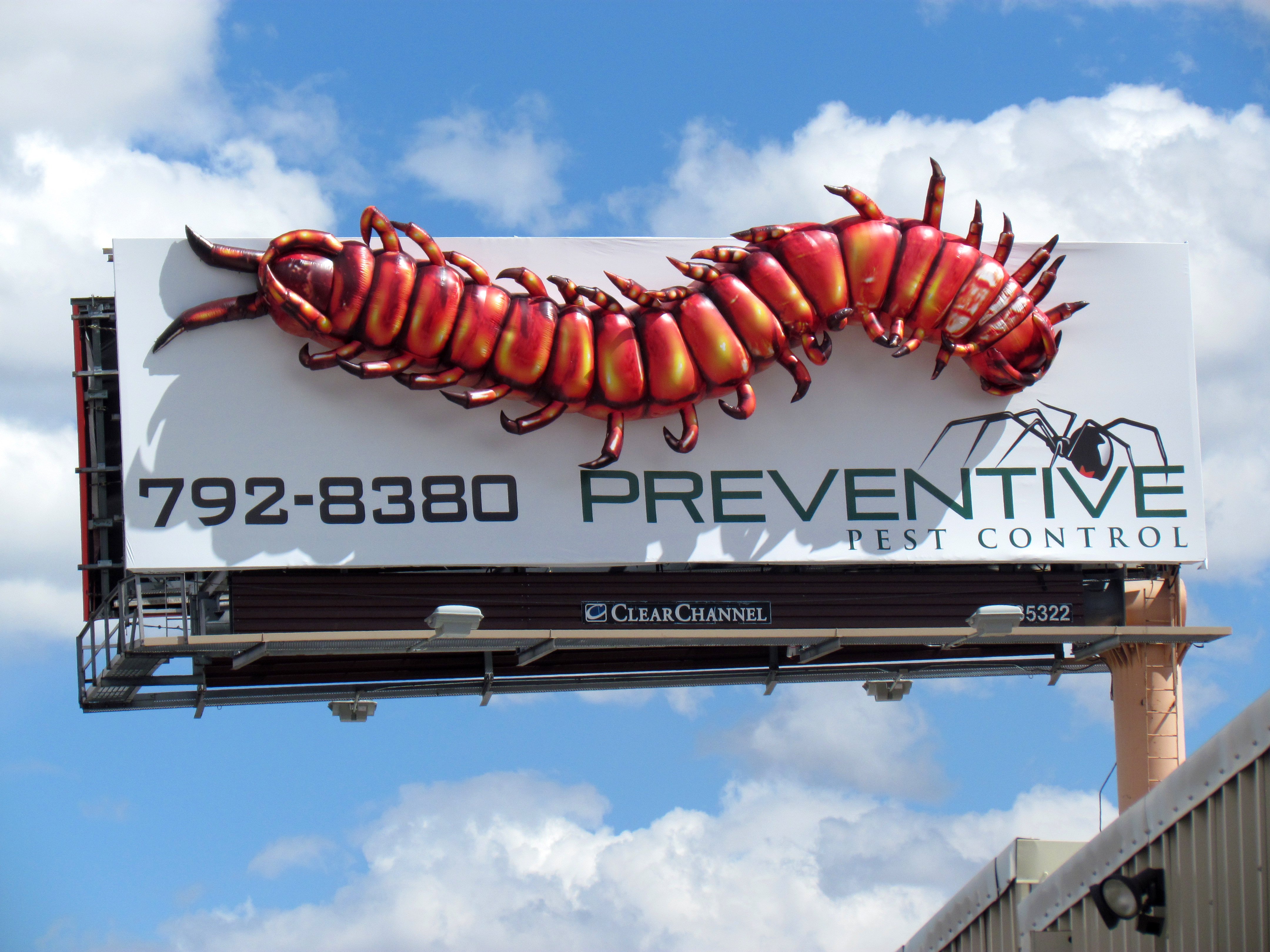 A fixer-upper can become a dream home, but that often requires a large monetary investment. SoFi suggests shedding the 70s shag for gorgeous wood flooring, all possible with a loan for remodeling: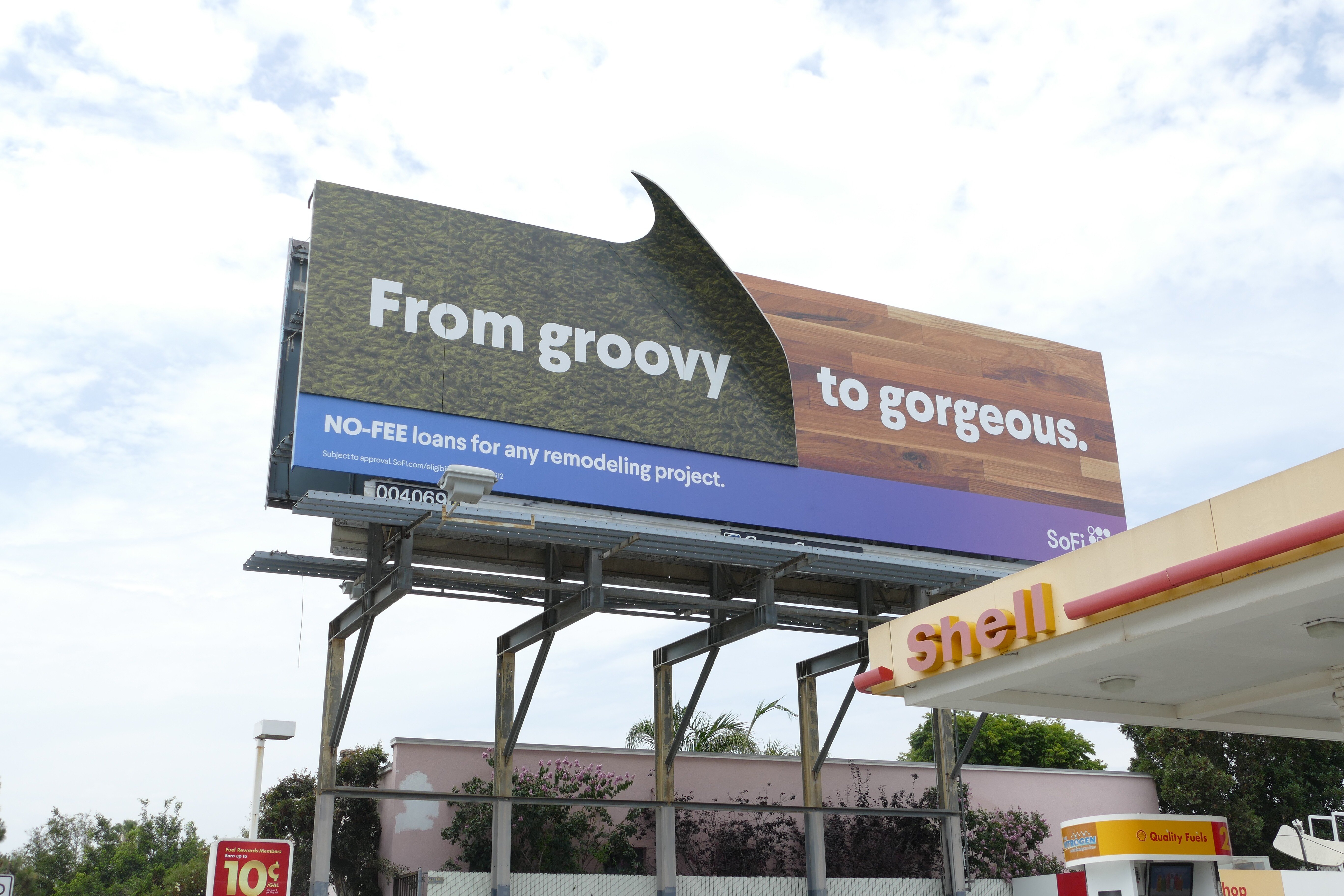 #2: INCREASE VISITS WITH DIRECTIONAL ADS
They're already in the car, so share an outdoor invite offering a promo like "FREE INSTALL" that will drive consumers directly to your physical location to checkout your showroom. Bold creative and stated customer value is a key formula to increase store visits.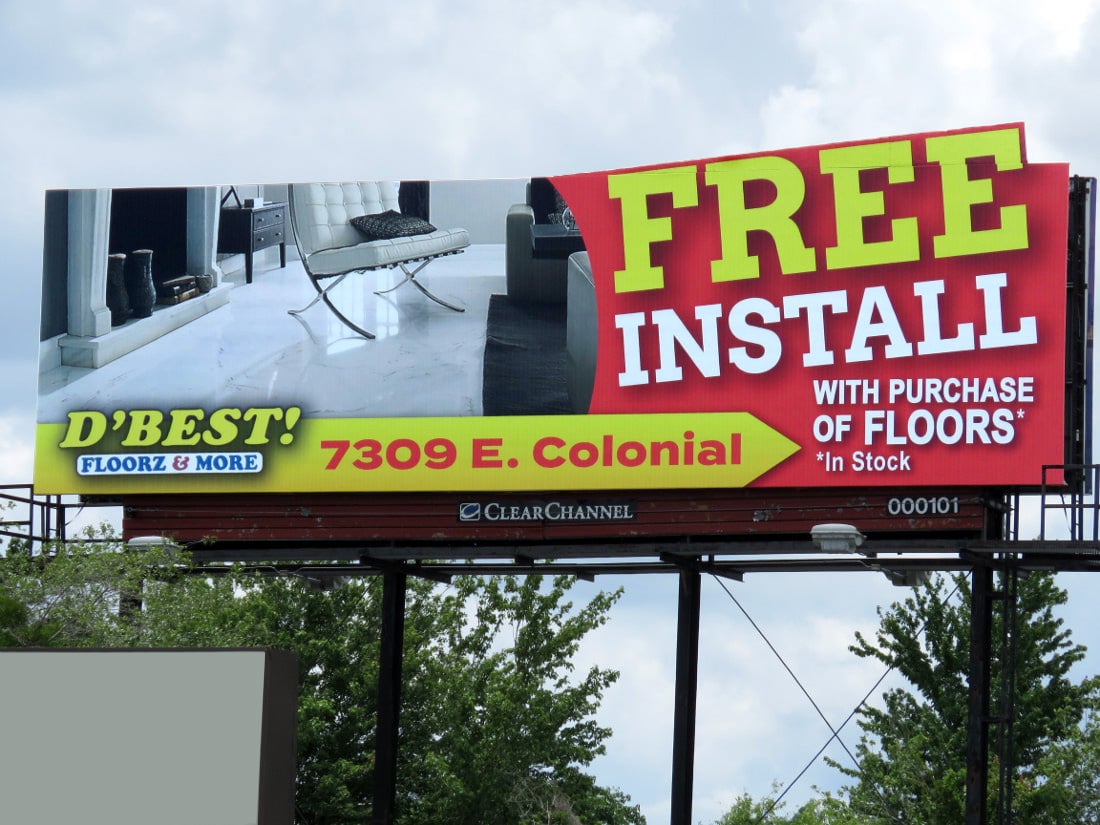 #3: SELECT BILLBOARD LOCATIONS NEAR COMPETITORS
Use this strategy to share your business' competitive strategy, whether it be pricing, more convenient store hours or your friendly employees.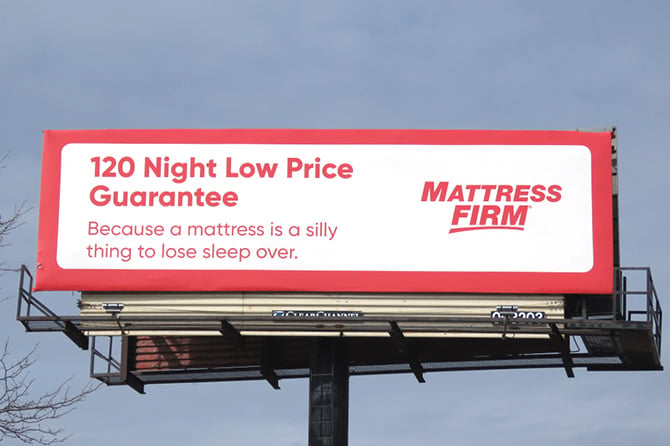 #4:

FEATURE PRODUCTS SOLD AT SPECIALTY RETAILERS



Using proximity as a sales tactic, select OOH inventory near specialty retailers like Home Depot, Lowe's and Menards to let aspiring painters know where to find your product.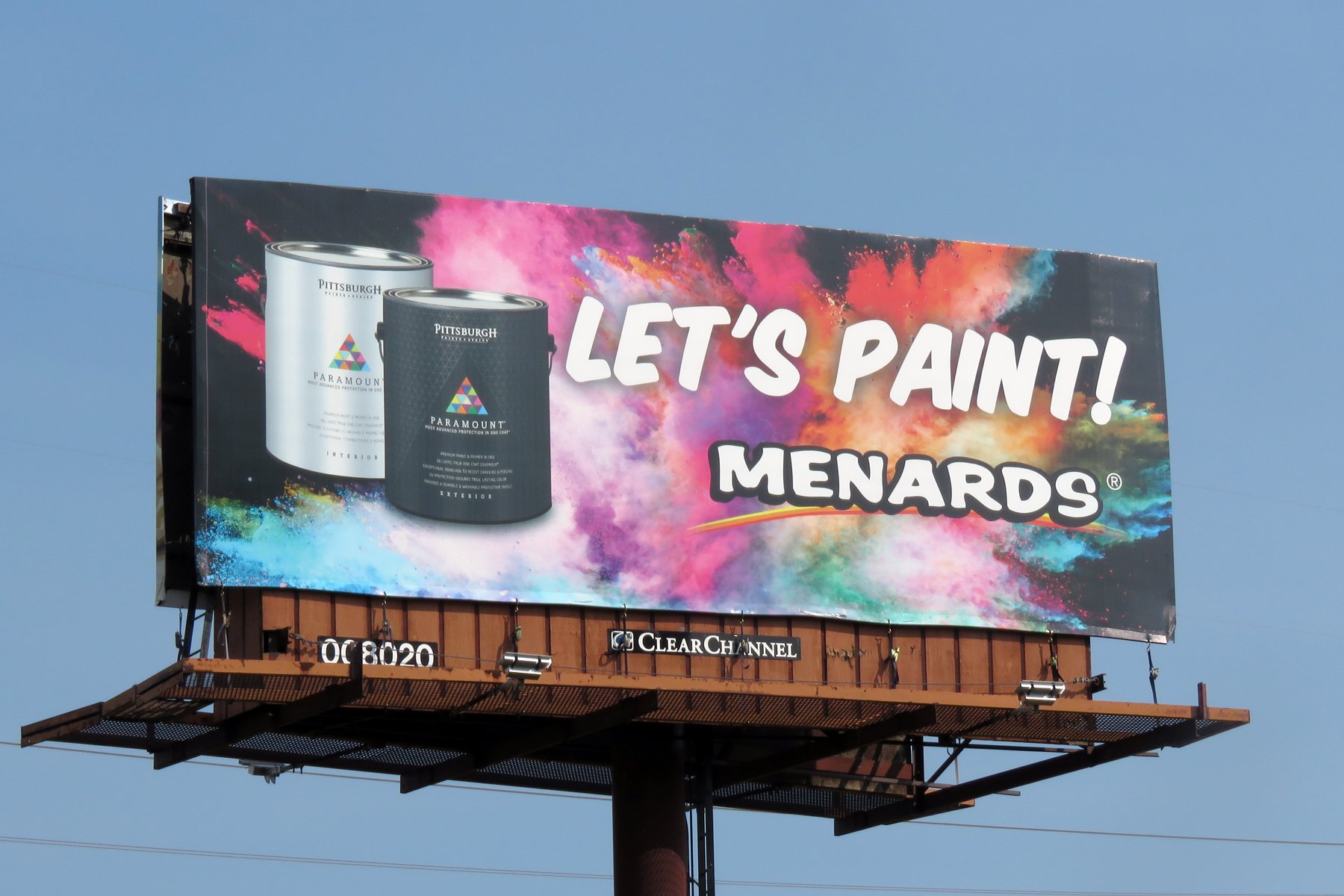 #5: CAPITALIZE ON SEASONAL MARKETING
Get ahead of the pipe freezes and be on call to rescue sputtering A/C units when it hits 90! Contextual messages that are keyed in to the time of year and corresponding weather changes offer solutions WHEN consumers need them.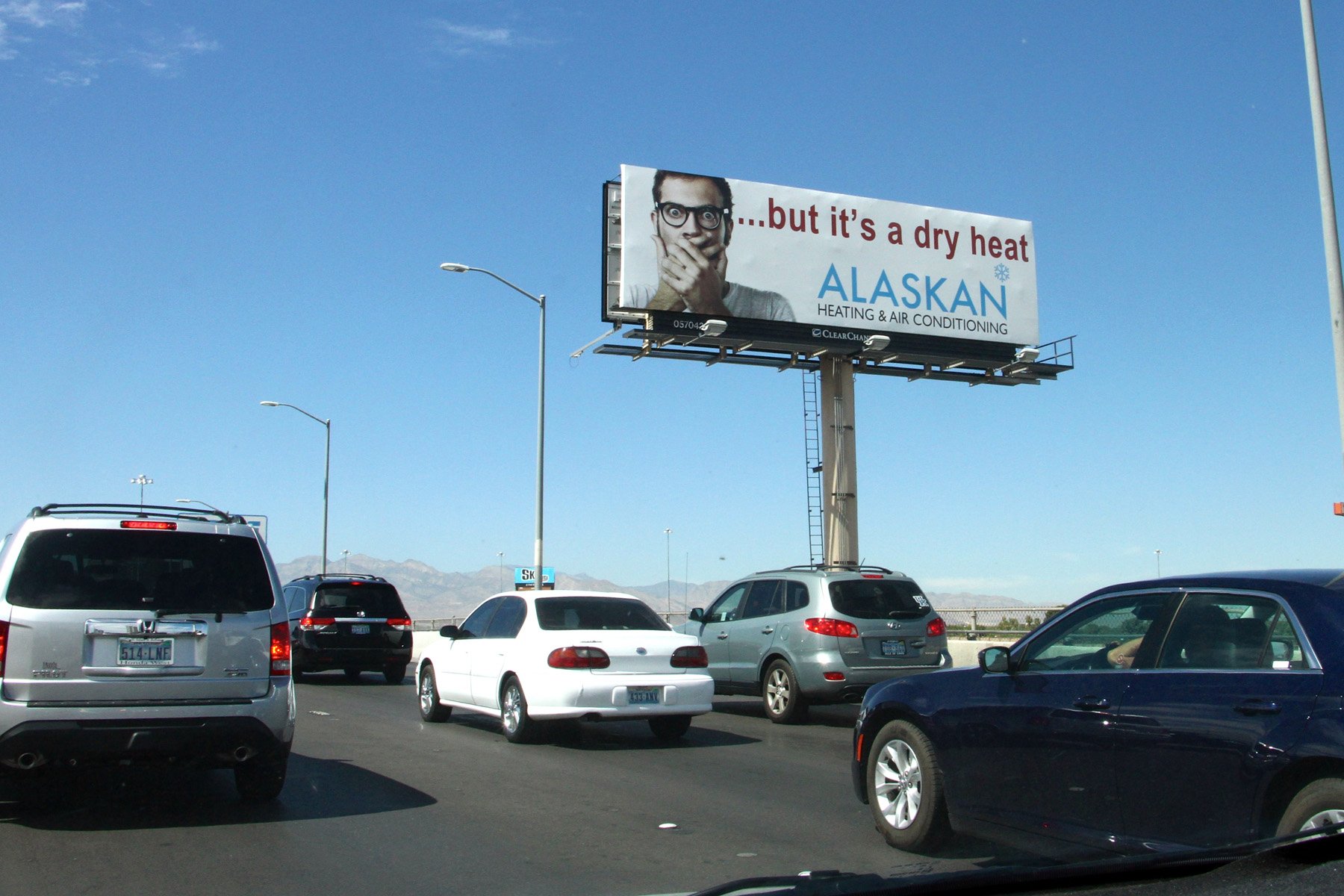 Use the power of digital billboards to dynamically change brand messages based on weather, temperature, traffic and/or other triggers: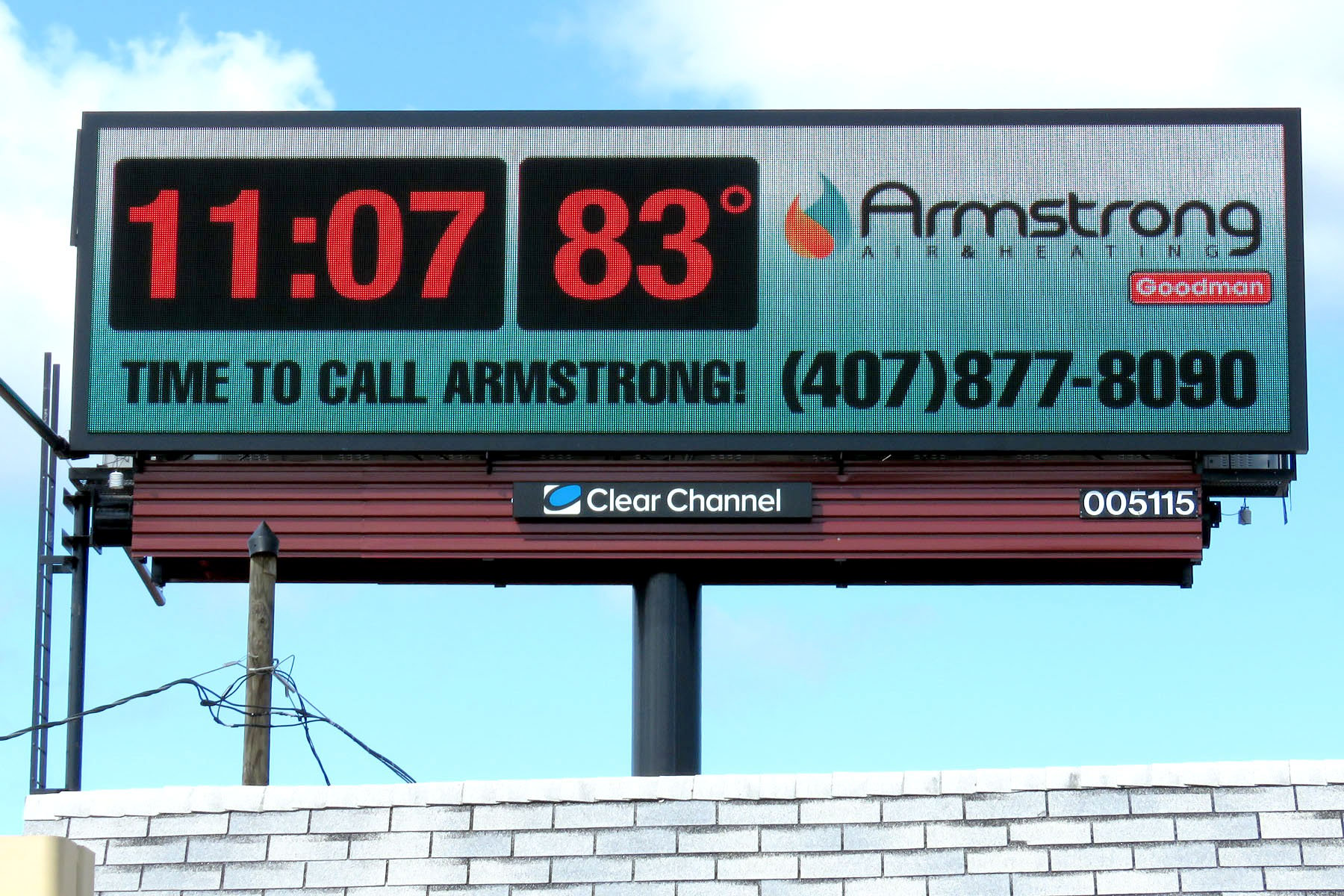 #6: PROMOTE FLASH SALES EVENTS



Acquire new customers by attracting them with a sales incentive or other limited-time offer to bring your business into their consideration set.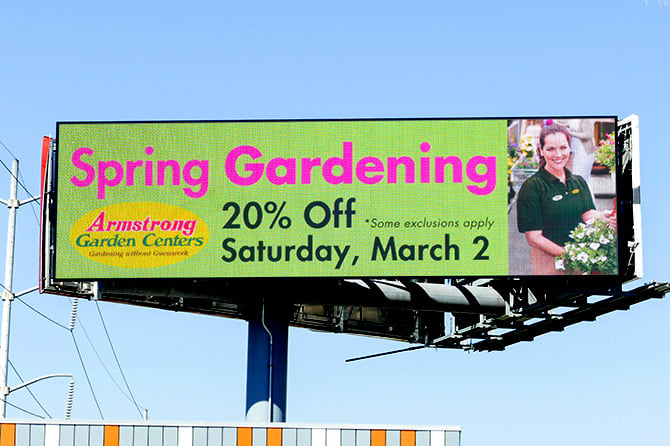 #7: DOMINATE A MARKET WHEN INTRODUCING A NEW PRODUCT
Nest made sure all eyes were on their new product launch with unskippable creative panels that mirrored each other, but offered various customer values.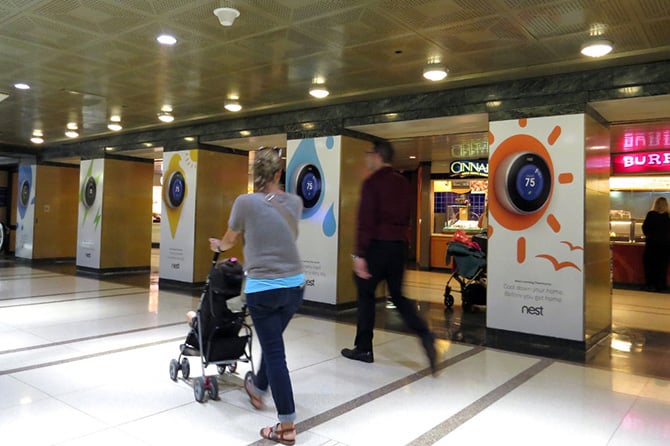 #8: SELECT BILLBOARDS THAT OVER-INDEX FOR DESIRED BEHAVIORS
A study commissioned by The Home Improvement Research Institute shared insights from more than 800 recent home buyers on what home improvement projects they were considering and why. 75 percent planned to make renovations to their home, with 56 percent planning to make improvements in the next six months.
Whether you're trying to reach people that frequent home goods retailers or those who need to furnish and/or make renovations to their new home, Clear Channel Outdoor RADAR will help you understand where your customer segments go and find the best OOH locations to reach them.

#9: AMPLIFY OOH WITH A TURNKEY MOBILE SOLUTION
Our mobile ad solution gives brands the opportunity to serve ads to those consumers who were already exposed to your billboard campaign. This integrated strategy reaches consumers in the moments that matter—when they are most likely to visit, search, shop or share.
Research shared in Campaign shows that mobile CTRs increase by up to 15% when supported by OOH. OOH & Mobile work better together, read more here.

#10: MAKE HOME IMPROVEMENT FUN (AND SOCIAL!)
American Standard, a company best known for its toilet bowls, utilized Times Square to launch its strategic redirect to increase awareness for their brand. A virtual faucet showered pedestrians, encouraging them to seek shelter under a gigantic digital umbrella, where many shared the experience on social media. Consumers were also reminded how much fun singing in the shower is with a karaoke booth/virtual bathroom setup right in the heart of Times Square.
Check out their unique execution in the clip below:
GET READY TO INSPIRE HOMEOWNERS!
Call us to map out your 2019 Out-of-Home campaign. Our teams of in-house designers can help develop innovative creative for your business, just like the examples above. We can also provide data-driven solutions to help target the audiences you want to reach most, in the right times and places, with messaging that is contextually relevant.

Topics: OOH Capabilities, Home Improvement, Digital Billboards