Football Creative: Using OOH to Reach NFL Fans on the Move
With unusually warm weather lingering across the country, the only thing making it feel like fall again − is football season! Tailgating, trash-talking, high-fiving, Super Bowl-predicting fans dominate the chatter at the office, on social and in our very own kitchens, Thursday thru Monday. Ok, it's ALL THE TIME...up until the Big Game in Atlanta this February.
While you may think of NFL fans as glued to the screen, they're on the move:
59% are more likely to have a daily commute of 30+ minutes
52% are more likely to travel 500+ miles a week, and
124% are more likely to take 3+ personal vacations a year (maybe they're checking off that stadium bucket list one by one?)
With 256 regular season games and over 17 million fans heading to stadiums each season, there is huge upside for advertisers to align themselves with game day. Whether your brand's focus is local or more of a national play, out-of-home is an unskippable medium that reaches consumers en route to the game, those picking up eats for their own turf, and those reliving every blissful touchdown during their drive the next morning.
Here are some campaigns that are blitzing the media landscape and taking their brands into the Red Zone:
Let's Hear it for the Home Team!
These beverage companies pay tribute to their local teams by proudly displaying the team's insignia and branding.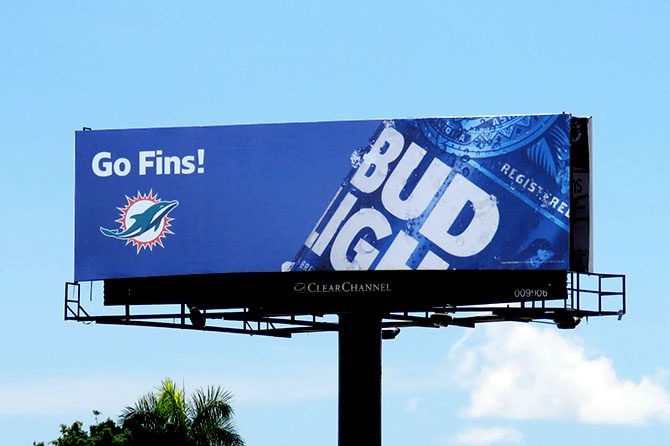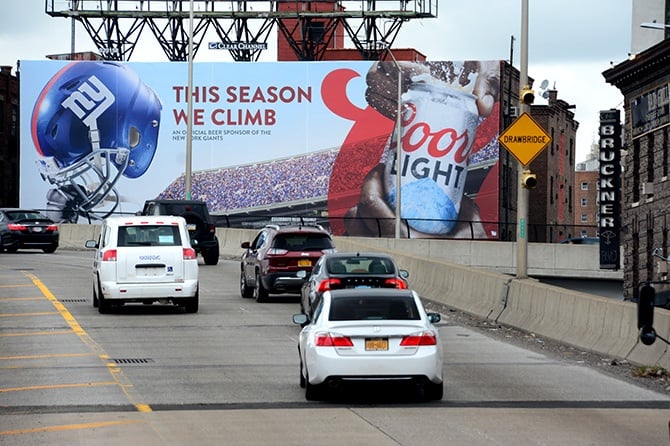 Home Field Advantage
When fans want to feel the stadium shake under their feet and shout "DEEEEE-FENSE!" − these billboards direct them to ticket purchase.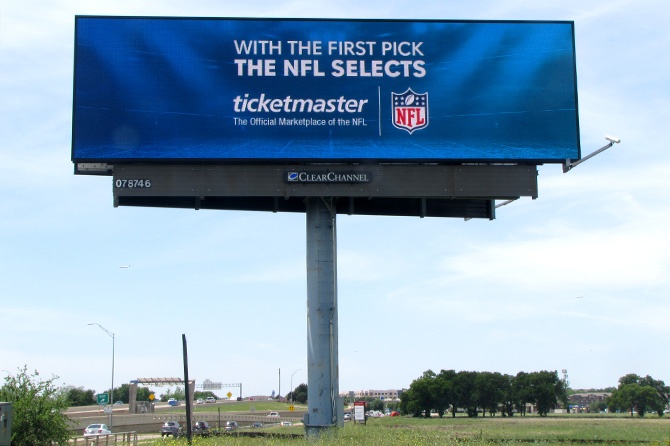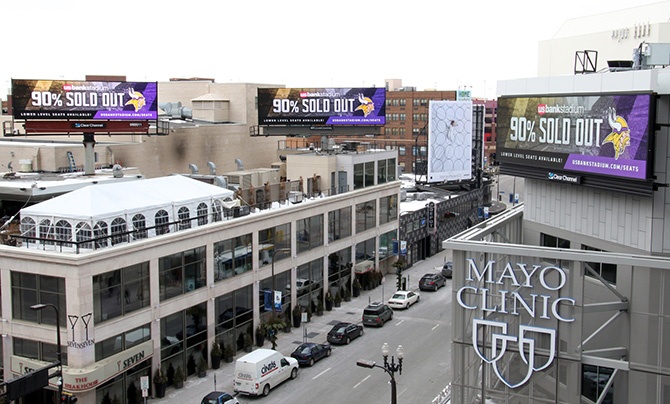 Fuel Up!
Watching the athletic prowess of professional athletes makes viewers want to either go for a run after the game, or snack up. Cheers to the snackers!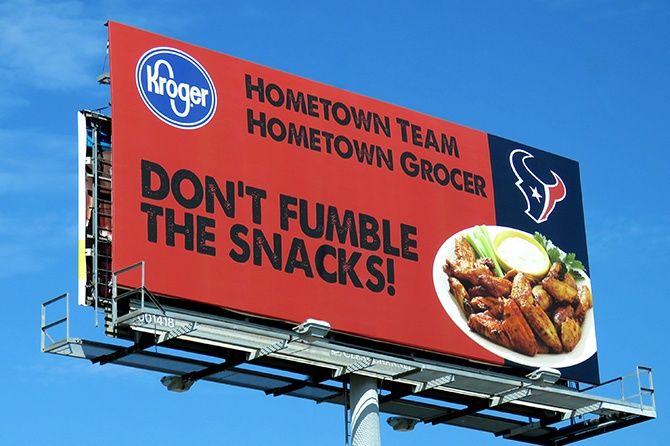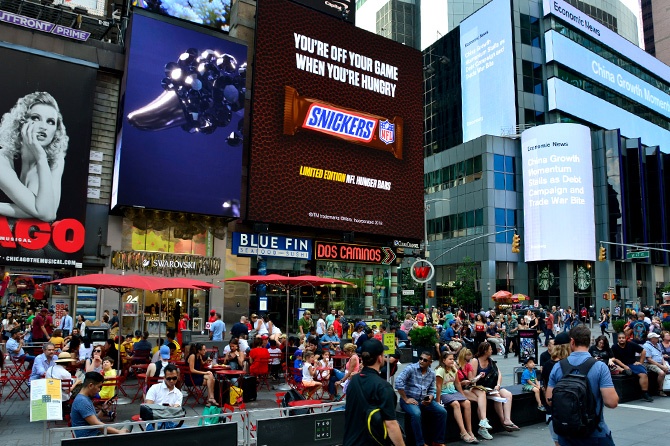 But at the end of the season, it will all come down to one. In Atlanta, we know what day those folks are living for: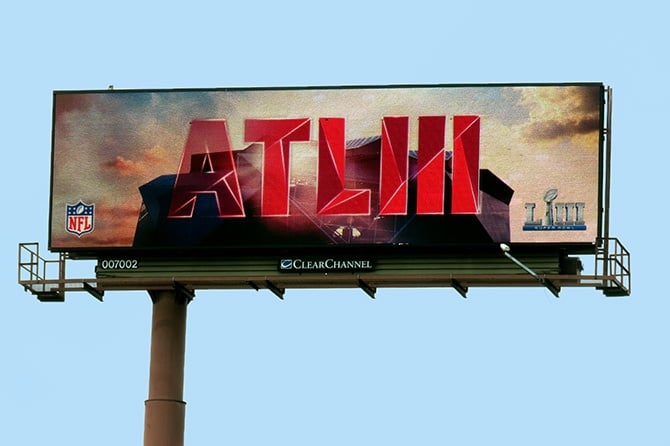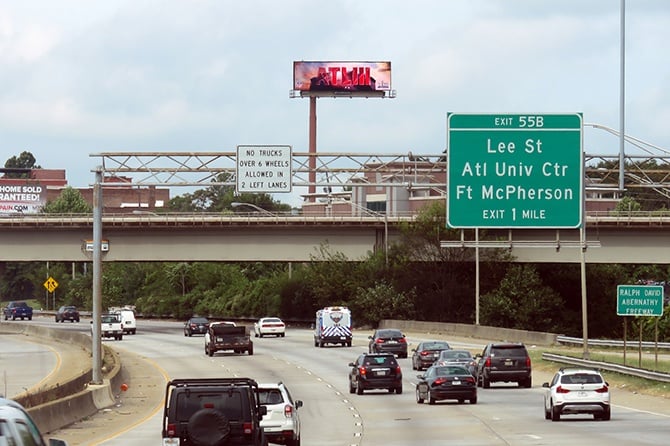 Plan ahead and reach all those NFL diehards traveling for the Big Game, our colleagues in Atlanta will share inventory to reach fans while they Walk. Fly. Drive.
See gallery below for some more Pigskin Lovin' billboards:
Our team is eager to share creative best practices and will help make your next outdoor campaign memorable, shareable and measurable,
*Sources: Scarborough USA + 2017 - Target: Attended 1 + NFL games in the past year; Statista.com - NFL.
Topics: Entertainment, Sports, What We're Loving