#AWNewYork: Innovation in Out-of-Home
As the world's top marketing minds converge in New York for Advertising Week (including some of our own execs), we're sharing a few groundbreaking campaigns from the past year that illustrate how out-of-home is an engaging and effective component of the modern media mix. Take a look.

---
Spider-Man: Homecoming Campaign Attracts Gamers in Times Square

Play Spider-Man Scramble LIVE in Times Square now. Look for the Inspiron 15 Gaming laptop. You can't miss it. #SpiderManHomecoming pic.twitter.com/nQRyvzHbIm

— Dell (@Dell) June 30, 2017
Dell teamed up with Sony Pictures, a long time Dell customer and partner, to take collaborations to the next level with Spider-Man: Homecoming. The game was featured in Times Square, giving viewers the opportunity to control a virtual version of the superhero appearing on digital billboards by using their smartphones. This campaign demonstrates that out-of-home continues to be reinvigorated as digital integrations add a strong mobile component into the mix, opening up opportunities for augmented reality (AR) experiences.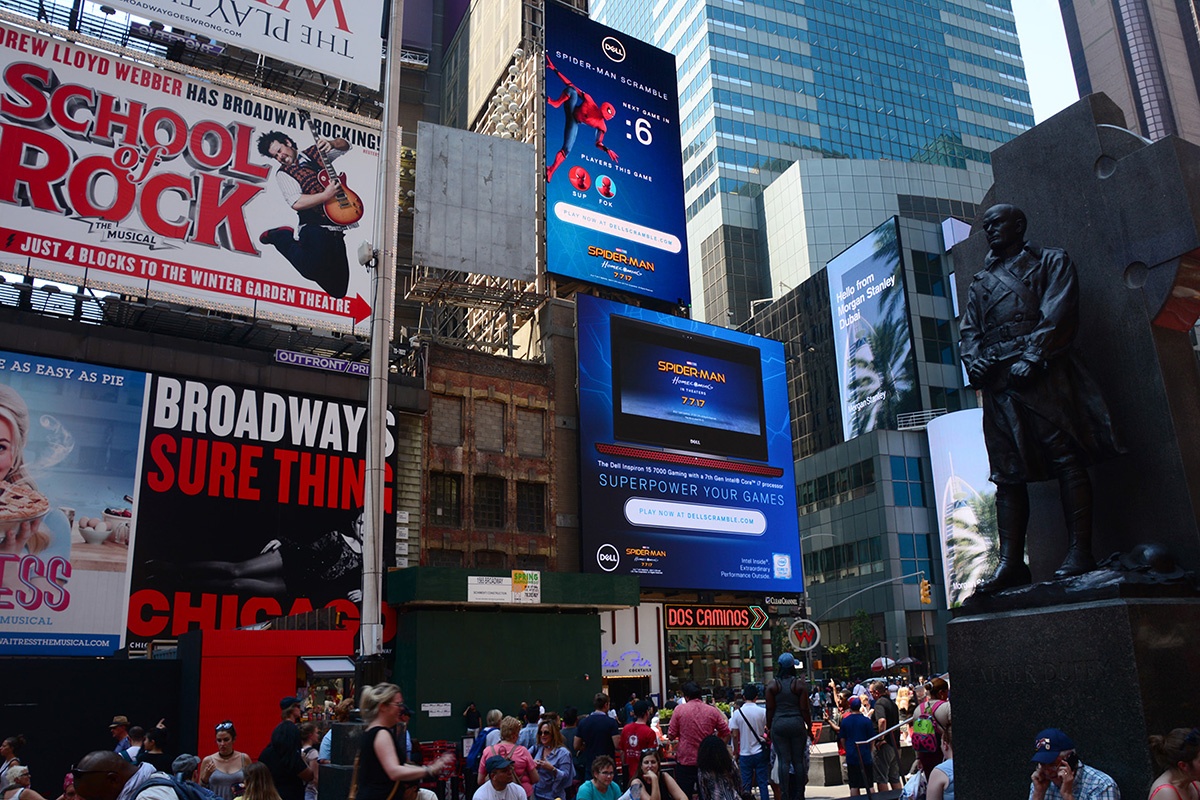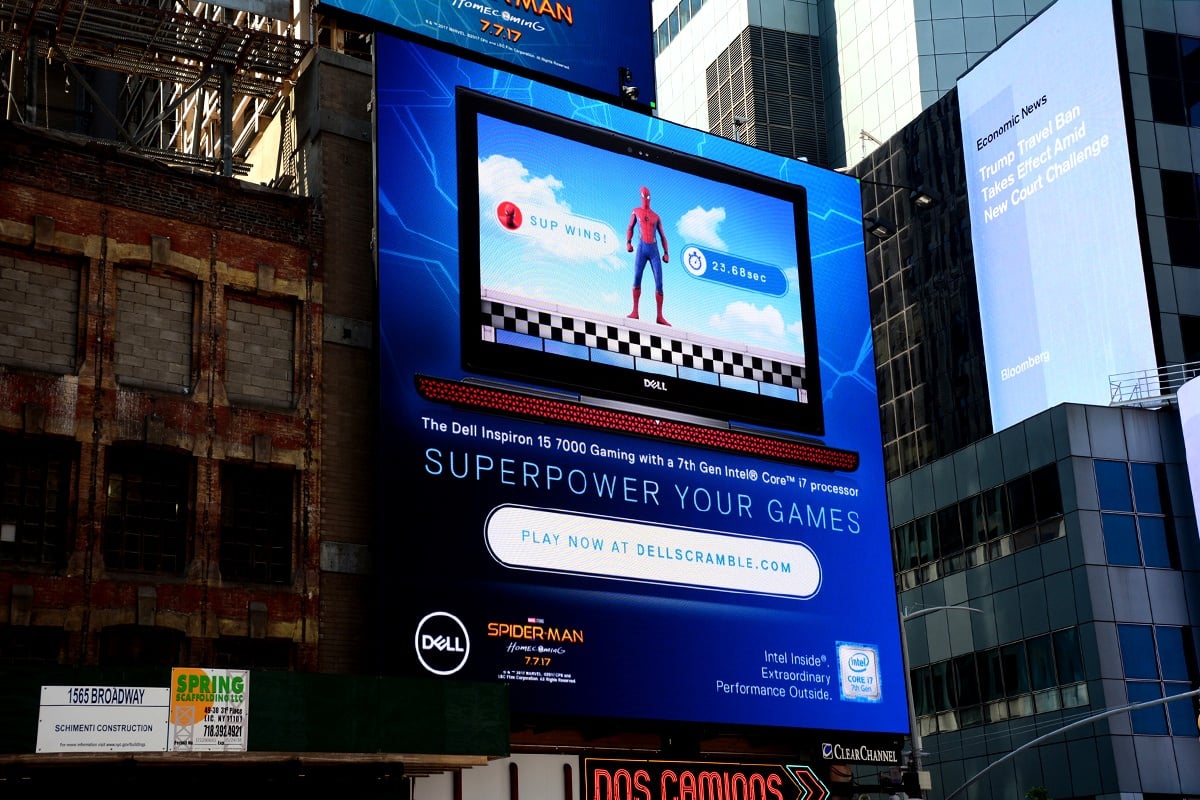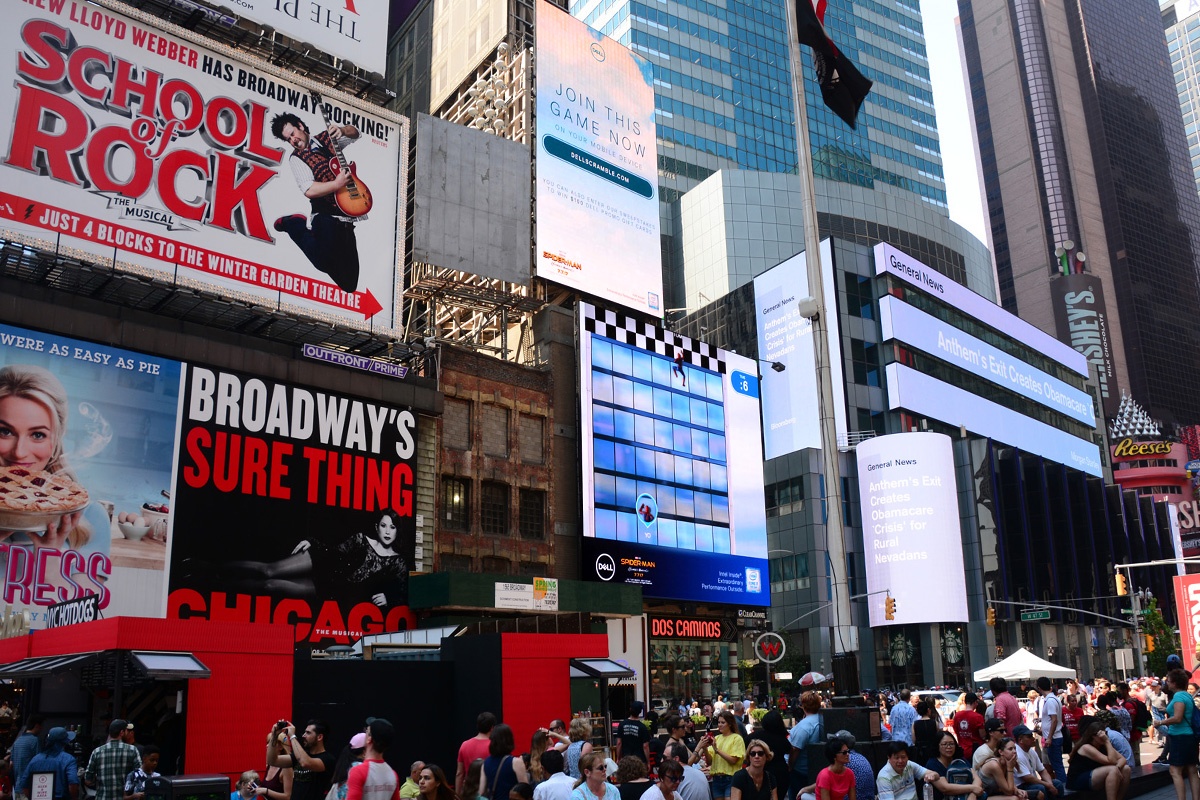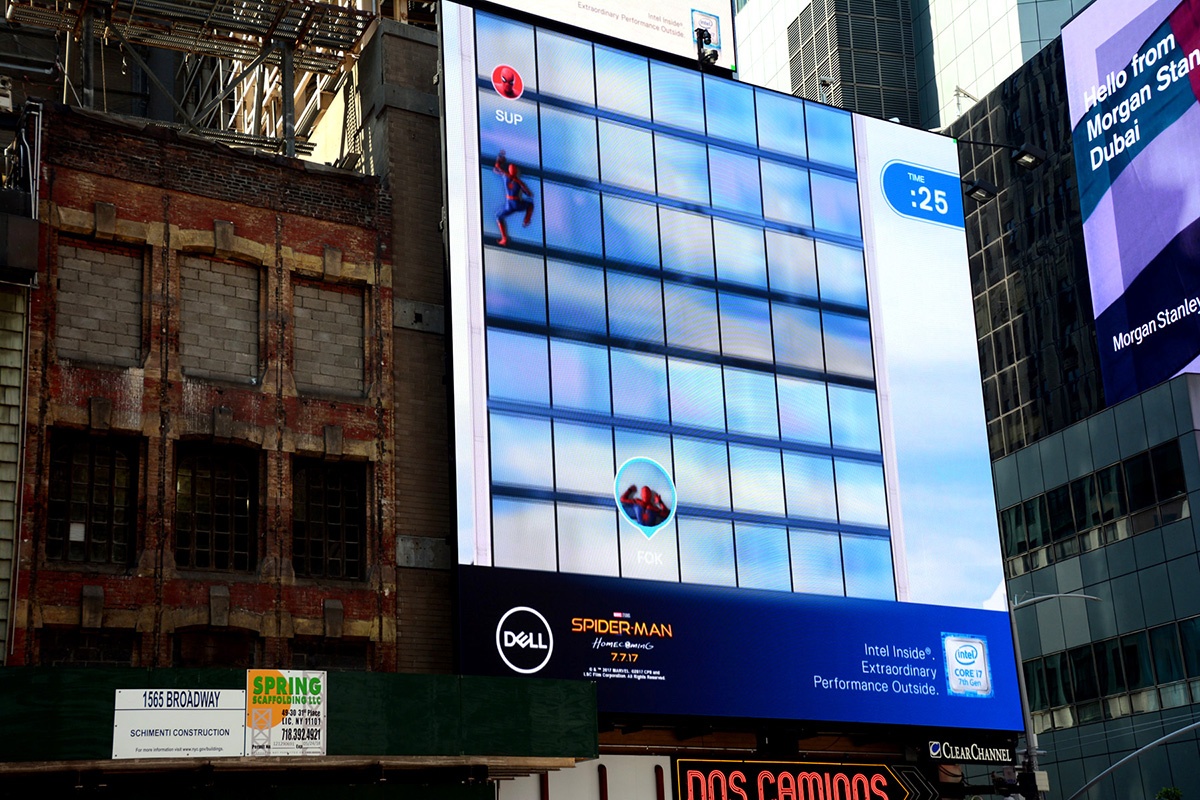 ---
Air-Scrubbing Billboards Promote Toyota's Zero Emissions Vehicle -- The Mirai

Toyota teamed up with Clear Channel Outdoor to help clean California's air with a billboard campaign in California for its Mirai fuel-cell car that employed technology that scrubbed nitrogen dioxide (NOx) emissions — a key ingredient in acid rain and smog — from the air.
From April thru May, over 30 billboards in Los Angeles and San Francisco filtered smoggy air, thanks to the titanium dioxide-coated vinyl used in the sign. The eco-billboard technology was developed by PURETi Group, LLC and "uses a titanium dioxide coated vinyl to purify the surrounding air." Nitrogen dioxide is converted to nitrate and removed from the air when oxygen reacts to this energized titanium dioxide catalyst. The purification system only requires light, humidity, and airflow over the titanium dioxide coating to work.
Toyota's billboard campaign is a US first for the use of this technology on an out-of-home media campaign.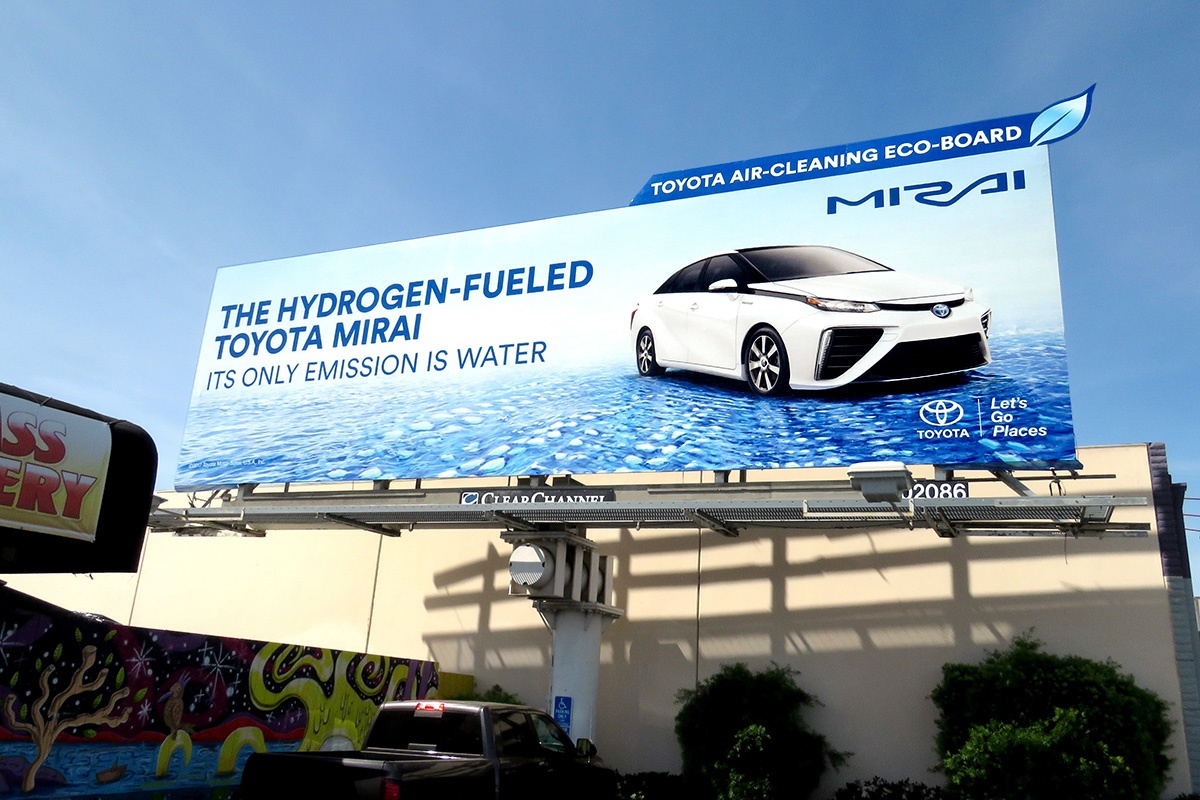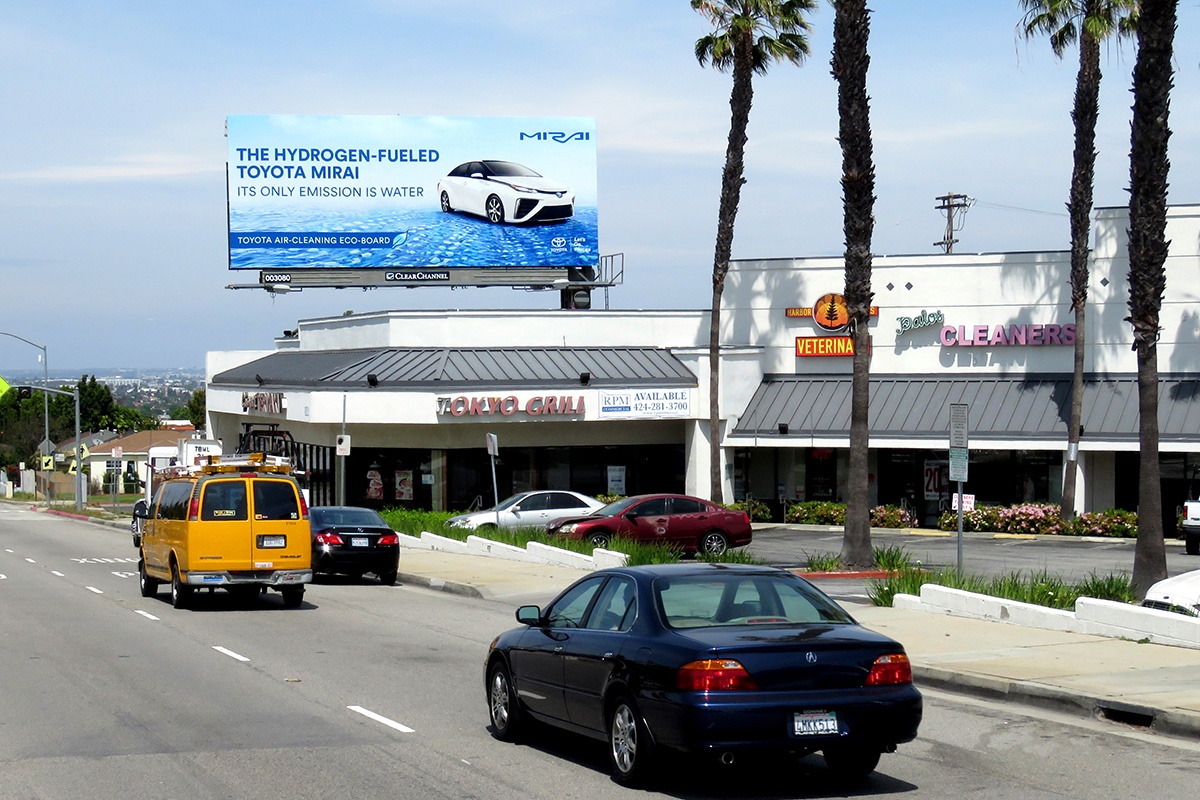 ---
Samsung Takes Over Times Square for Debut of Galaxy S8

Samsung's debut of the Galaxy S8 and S8+ was no small feat. Their outdoor domination illuminated Times Square with immersive, engaging displays that mirrored the powerful visual experiences the device's Infinity Display provides for its users.

Brace yourselves for a stunning, synced display that dominated Times Square. This video will make you feel like you were right there in the mix:
Here are a few snapshots that illustrate the magnitude of this campaign: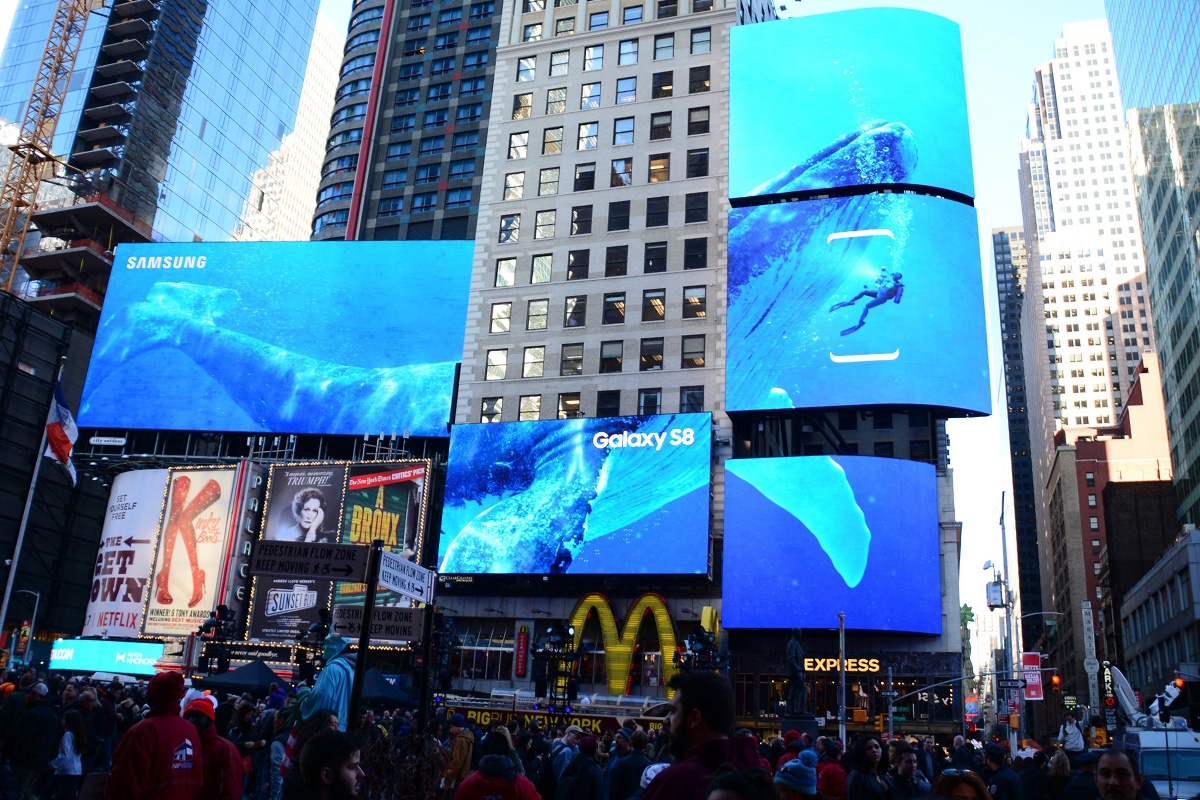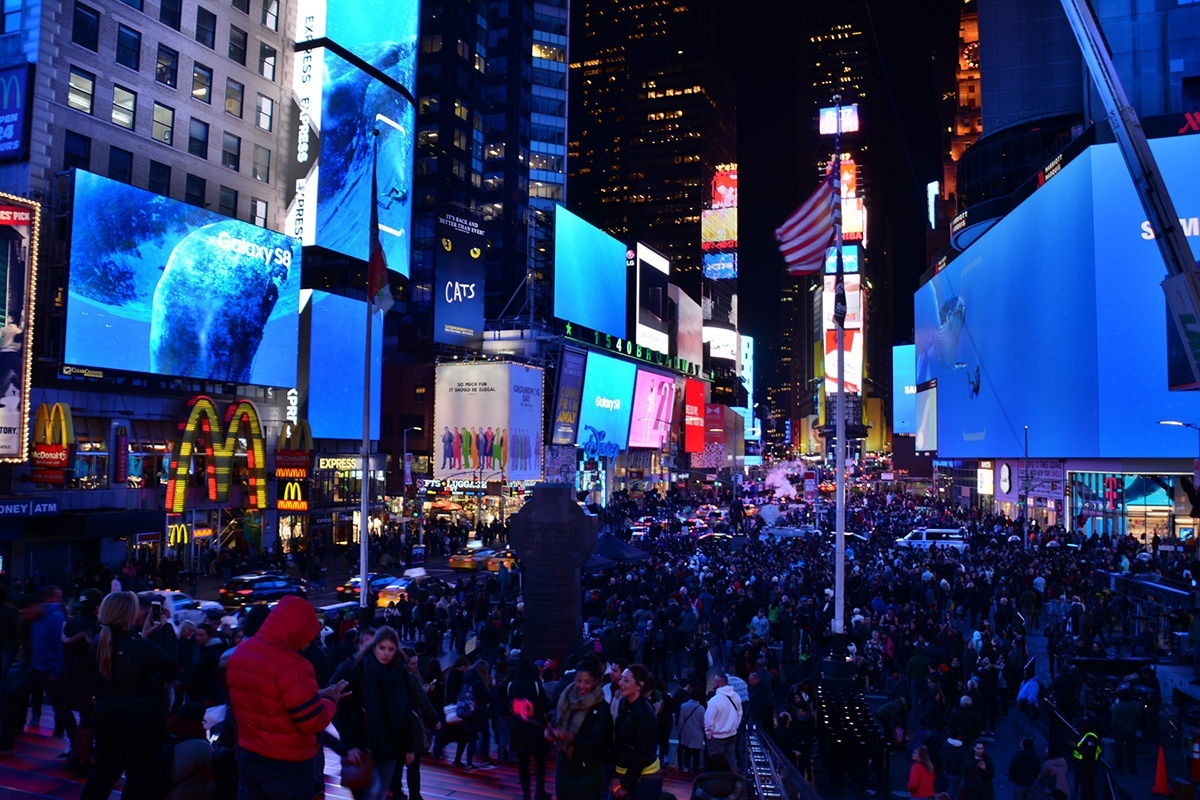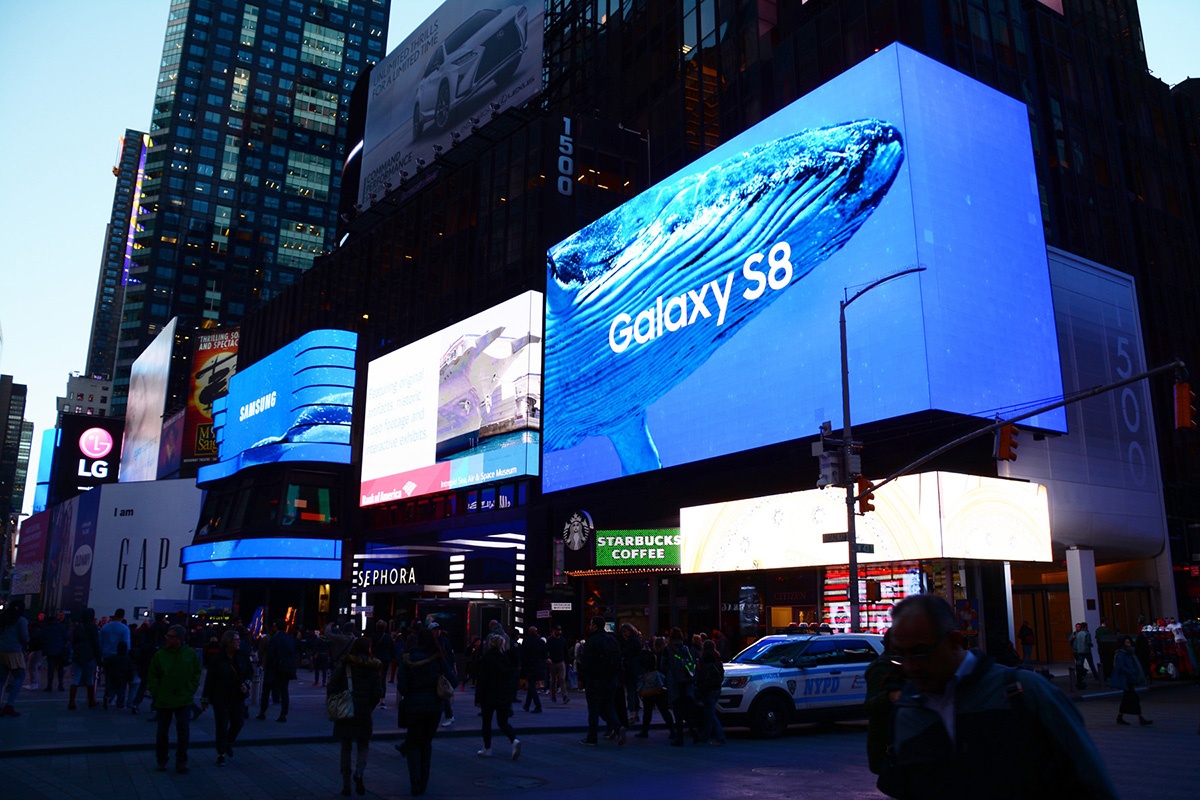 We hope to see you at our sessions at Advertising Week to continue the discussion on innovation and the insights we've benchmarked from these campaigns. If you're not there live, you can also follow the Advertising Week Live Stream.
CONTACT US to help plan your next groundbreaking campaign!
Sources: Sony Pictures & Dell Team Up on "Spider-Man: Homecoming: Global Integrated Campaign; Samsung Lights Up New York City's Time Square for Galaxy's S8's Debut; Toyota Markets Zero-Emissions Car With Air-Scrubbing Billboards
Topics: Innovation